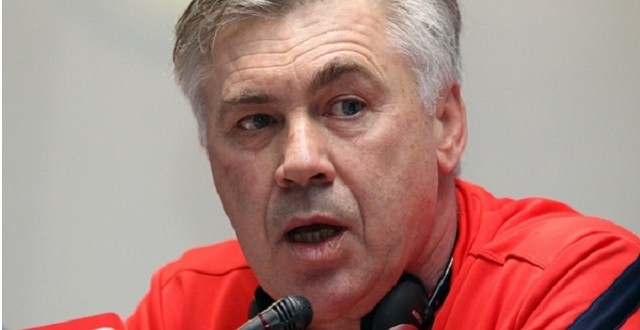 Real Madrid left their homework for Wednesday as they drew 0-0 against Atlético in the Champions League. Before they face that physical and mental battle, they will have to host Málaga, FC Barcelona worst nightmare this year. The Andalusian team beat them at the Camp Nou and drew at home. Because of this, Los Blancos should be extremely careful if they wish to remain in the La Liga race.
Preferred Formation: 4-3-3
No surprise here as Carlo Ancelotti recovers Kroos and James after their suspension. However, the Italian should be thinking of some rotations, as important players are nearing suspension. The calendar will get tough, with Almería being the only potential light match. If the UCL comes to an end, thinking ahead on these problems will be critical in conquering the league title.
GK: Iker Casillas
The captain has it all to start again and prepare for the second leg of the UCL. These months are critical to his future, as depending on the situation, he could decide to leave the club.
RB: Álvaro Arbeloa
Dani Carvajal is one yellow card away from suspension, and with Celta coming up, it makes Arbeloa a big contender. Having his experience on the pitch might help block Málaga's talented attack.
CB: Pepe
He didn't play the derby from the start because Ancelotti preferred to be cautious. The Portuguese will have an opportunity to prove his coach he must play Atleti. Varane was sublime, so it will take a lot of convincing.
CB: Sergio Ramos
Another one out of four teammates with suspension on the horizon. It's very unlikely that Carletto will bench Ramos unless he is forced to. Because of this, his spot for Saturday is a safe bet.
LB: Marcelo
This would have been the perfect chance to give Coentrão some playing time ahead of Wednesday. However, once again he will be absent versus Málaga. It might be better to send out someone other than Marcelo and test the alternatives.
RCM: Luka Modrić
Like Ramos and Carvajal, one more booking and he will miss the complicated trip to Celta de Vigo's Balaídos. Isco could be an option instead of the Croatian, yet we'll only find out once the game starts.
CM: Toni Kroos
Despite Modrić and James returning, he still manages to deliver performances below his usual level. Despite this, if he's healthy the likelihood of him sitting out intentionally is very low.
LCM: James Rodríguez
The Colombian was one of the best during the week and seems to get better with time. Málaga will be a good rival for him to keep gaining stamina and numbers to his impressive stats for this season.
RW: Gareth Bale
It doesn't matter if what he does is good or bad, criticism never ceases to attack him. What he truly needs is one standout performance to silence his detractors. It's been far too long since he took the spotlight if Ronaldo was on the pitch as well.
ST: Javier "Chicharito" Hernández
Karim Benzema got injured at the last minute and the Mexican could start his second consecutive home game. He was inexplicably out of the Atlético match, so this will be another shot to be important.
LW: Cristiano Ronaldo
He wasn't able to score in his favorite competition. Nevertheless, it seems that his thirst for goals still hasn't been quenched. He will certainly go all out to please the Bernabéu crowd on Saturday. He should be careful with the yellow cards.
(4-3-3)