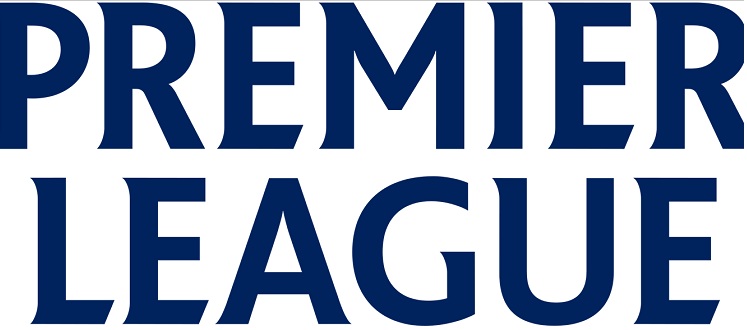 United Rules Manchester
I'm not sure anybody could have envisaged such a massive reversal in fortunes for the two Manchester clubs at the beginning of 2015.
United's recent intrepid league form continued at Old Trafford on Sunday as they trounced their struggling neighbors City in the Manchester derby 4-2.
Manchester City was in bad form coming into this one with only 6 points to show from their last 5 matches, but they didn't look like it in the opening exchanges. City dictated the opening 10 minutes of play, pinning United back in their own half before Sergio Aguero finished off a lovely team move to draw first blood.
Then Ashley Young happened. He sprang up to finish an Ander Herrera cross that wasn't dealt with properly to pull one back and cap a frantic first 15 minutes.
From then on, it was all United. 4-2 was a generous scoreline for City when it was all said and done; they were absolutely ran out of the park.
There were so many bright spots for United that it's almost impossible to credit them all. Ander Herrera continued to boss the midfield. Daley Blind was a terror alongside Young down the left and won seemingly every challenge he flinged his wiry frame into. Marouane Fellaini was an unstoppable aerial presence that City had no answer for. Juan Mata even got stuck in with a few tackles before beating Joe Hart with a sublime finish to seal the result.
Ashley Young, who has become a poster boy of sorts for United's incredible revival under Van Gaal, was the biggest difference maker. He was a menace all day long for City's markers, picked out Fellaini with a splendid cross to put the Red Devils ahead for good, and delivered a fine free kick for Smalling to score United's 4th.
As for City, Wayne Rooney's post-game comments shed some light on City's issues.
"We know some of the City players are not the best at getting back and defending and tracking runners and we felt we could make them pay for that."
Yaya Toure is the most obvious culprit in City's engine room, a box-to-box midfielder who trots back too often after his team cedes possession, but he isn't the only one. David Silva, Jesus Navas, Eliaquim Mangala, and Pablo Zabaleta all lost their marks far too easily at one point or another. There was so much space in midfield that Fernandinho was simply bypassed by the Red Devils.
City might still be the reigning champs, but they can no longer claim to be the best side in Manchester.
Liverpool dazzles, City looks back in terror
It feels like everything Liverpool does this season pertains in some shape or form to Raheem Sterling.
Sterling has been in the papers all year for brilliant displays and some not-so-brilliant displays as his broken record contract saga continues to be a story for anybody who still cares.
This week, Sterling's display was mediocre. His goal, which occurred early in the first half, was an inspired individual effort that demonstrated why a club like Liverpool might want to pay him £100,000-a-week; he killed a cross-field pass with the outside of his right before zipping in between two Newcastle defenders and bending a curler past Tim Krul.
Unfortunately for Raheem, he also missed a sitter from about 5 yards out that would have put the game beyond all doubt and had a video released of him passing out from inhaling nitrous oxide.
There are probably a lot of worse things Sterling could do than sign that £100,000-a-week contract right about now.
In other news, Philippe Coutinho continues to channel his inner-Ronaldinho and make his opponents look very silly when they try to mark him. He glides past defenders like some sort of majestic, South American bird and plays like you would expect any Brazilian to play before you saw Brazil get thrashed by Germany.
City might want to keep an eye on Liverpool as the Red could pose problems for them in their race to stay in the Champions League.
While the Red aren't in the greatest form (remember, they're coming off 2 deflating losses to Arsenal and United), their attack looks slick. Coutinho is playing at a high level, and their attackers are full of ideas and gusto. If they can get on a run, they might be able to challenge City for 4th.
Liverpool might have the tougher schedule for the run-in (consider Chelsea at home, Crystal Palace at home, and Stoke City on the road), but with City dropping points all over the place, anything is still possible.
Pardew has Crystal Palace Buzzing
"Our fans were singing 'it's like watching Brazil', and it was."
Alan Pardew probably wouldn't make a very good analyst, but he is a fine manager as exhibited by his side's 4-1 victory over Sunderland.
Yannick Bolasie scored a hat-trick in11 minutes in a fixture that wouldn't have otherwise been noteworthy.
Since Pardew left Newcastle to take the job at Selhurst Park, Palace have won 8 out of 12 games and crawled out of the relegation zone. In fact, Palace are now 7 points clear of Pardew's former club in the league table.
Remember, Crystal Palace was saved from relegation last season after Tony Pulis took the reins in late November and steered the club to safety. He left the club by mutual consent after a disagreement over its transfer policy, paving the way for Neil Warnock.
Palace was left in a bind after they pulled the plug on Warnock's nightmarish tenure, but stumbled upon an alternative just as good as Pulis (and perhaps even better in the long run) in Pardew.
Pardew was never afforded the affection he deserved at St. James' Park. In his 4 years as manager, he elevated them to Europe once, brought in star players such as Yohan Cabaye and Papiss Cisse, and was named Manager of the Year in 2012.
Despite a poor run that saw Newcastle flirt with relegation at the beginning of this season and had fans calling for Pardew's head (which was mostly precipitated by United's failure to land a suitable replacement for Cabaye), he rallied his troops to rattle off 6 straight wins in all competitions and lead