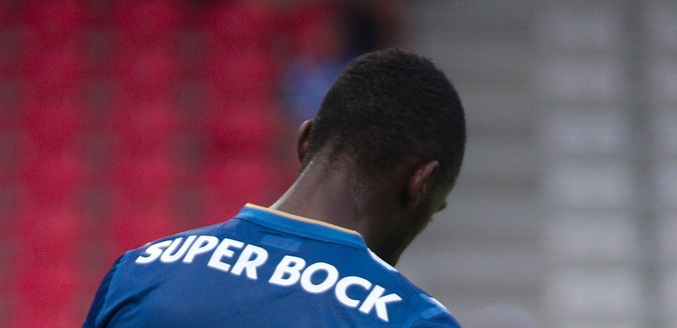 It appears that Manchester United are keen on bolstering their striking force this summer. Already very close to a deal with Burnley's Danny Ings, United could yet sign a star striker in Porto's Jackson Martinez.
The Colombian was a key factor in Porto's Champions League Quarterfinal win over Bayern Munich, and the big clubs across Europe were watching. Both Arsenal and the Red Devils are repotedly highly interested in Martinez's signature.
According to the Daily Mirror, United want to sign him for 40 million pounds, but to do so, Falcao would have to go the other way. This is a possible transfer, but the Red Devils will have to compete with the Gunners, who look likely to continue on their recent trend of sighing superstars in the summer, and according to Metro they are keen on signing the Colombian.
It is not clear yet which club he will end up at, but What is quite clear is that Jackson Martinez would like to leave in the summer. According to Metro, he has asserted "I have made it clear that my departure to a new club will surely happen next summer. Right now, I only focus on doing my job with Porto, but I'm ready to take the leap in the next window".
If United are the club that does win his signature, Jackson could end up being the signing of the year. Forgot about Edinson Cavani, the striker that everybody wants (based on his performance against Barcelona, that desire may just be misguided) Jackson Martinez could very well be the best striker in the world in time.
Not only does he have the physicality and pace that will easily allow him to adopt to the English game, but his skill with the ball at his feet is incredible. He can dribble past defenses with ease. His work rate, as shown in the game against Bayern, will allow him to fit right into the United lineup. He would definitely jump right into the starting XI alongside Wayne Rooney.
If the Red Devils can make this signing as well as add Danny Ings to their squad, they will be an attacking force to reckon with. They just have to figure out how to get Falcao on loan to Porto, but they need to do anything they can as this signing would make them Premier League favorites.