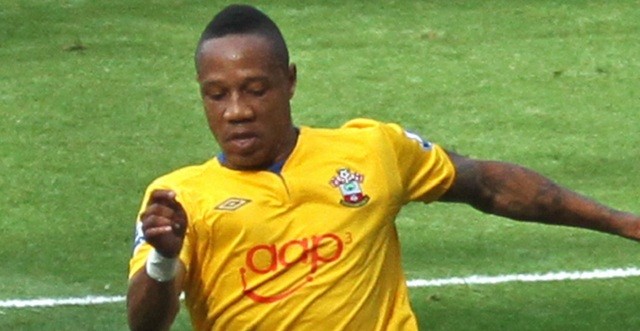 According to ESPNFC, Manchester United are interested in signing Southampton right back, Nathaniel Clyne.
Clyne has had a fantastic season for the Saints and is also being watched by Premier League favorites, Chelsea. Clyne, who is 24, joined Southampton in 2012 from Crystal Palace, and has played well enough to break into Roy Hodgson's England squad.
The Southampton star is a solid right back and is relishing the prospects of joining a bigger club in hopes of playing Champions League football for the first time in his career.
If United were able to sign Clyne, it would be the second straight summer in which the Red Devils would sign a fullback from the Saints, as they signed Luke Shaw last year. Shaw has had a difficult first season at Old Trafford as he has dealt with nagging injuries as well as trying to get into a United side that has changed from three in the back to four and vice versa.
Clyne wants Champions League football which looks as if his days are numbered with the Saints, as they are five points behind Manchester City for fourth with only six games remaining on the season.
I think this would be a great signing for United depending on how much they pay the Saints for the transfer fee. Clyne brings great pace on the right side and is always willing to make an overlapping run.
As good of a season as United has had, they still have issues in their side and one of those areas in my opinion is at the right back spot. Van Gaal has been playing Antonio Valencia there but he is not a traditional right back and so he lacks the defensive side of the game at times.
If Clyne does come to United, he can slot into that right back spot and bring genuine pace down that side and give opposing fullbacks a huge dilemma. I have seen Southampton on many occasions this season and Clyne has impressed. Not only will he give you the attacking prowess, but also brings that grittiness to go in and make a tackle.
Valencia has done okay in defensive areas of the pitch but on too many occasions, he jumps in and goes to ground too easily. Clyne is a more traditional full back and gives you a better defensive reading of the game, something United desperately need to improve.
I can see this transfer happening as Southampton will want to sell him as opposed to letting him go after next season as a free agent. United should not splash the cash for Clyne but if they can get him for a reasonable price, I think it would be a huge boost to the squad.
https://www.youtube.com/watch?v=gmdDXY-OgbE