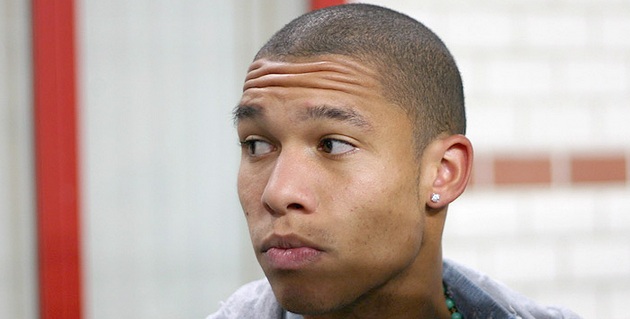 On the very same day that Manchester United's all-time favourite player Eric "The King" Cantona told the media that the Red Devils will win the English Premier League title next season, several reports have also come to light, from Italy, connecting AC Milan's powerful midfielder, Nigel De Jong, to United for the upcoming season.
The Dutch international midfielder's contract with the Rossoneri ends this Summer and it isn't by any means likely that he will renew it. De Jong was allegedly on Louis Van Gaal's plans last January but, in the end, nothing happened and he continued at AC Milan.
The 30-year old midfielder has reportedly claimed that Manchester United would be his first choice if in fact they were to offer him a proper contract. According to the Italian media, De Jong has currently several offers coming in from different leagues on the table but he will most certainly wait until the Summer before making his decision.
The media are suggesting that in order to convince him to move to Old Trafford, the Red Devils are willing to offer him somewhat around £80,000 a week, an amount that could be enough for a player that will turn 31 next November.
Nigel De Jong is a product of Ajax's amazing factory of footballers but it was probably while in England serving the Red Devils' neighbours and rivals, Manchester City, that he reached his full potential.
The "Lawnmower", as he was gently named during his stint with the current English Premier League champions, is an extremely powerful midfielder, capable of assuming several different roles at the centre of the pitch. De Jong combines excellent marking skills with some reckless tackling ability, something that transforms him into a sort of "wild beast" in his team's midfield line.
The Dutch all-terrain midfielder can act as a defensive midfielder or as anchorman in a team that privileges playing through the flanks, offering the wing backs a rather more attacking than defensive duty.
De Jong's overall skills would certainly benefit Louis Van Gaal's tactical experimentation at Manchester United, as he would surely provide some extra safety to the team's sometimes sloppy defensive sector.
The Amsterdam-born footballer is definitely one of Van Gaal's favourites and he had an important role at the Dutch National Team during the World Cup last Summer where he took part in all group stage matches but missed the rest of the tournament due to a complicated injury.
If this transfer becomes a reality, it will be interesting to see how United's supporters will react to the arrival of a player that had a fantastic stint while playing for United's greatest rivals, Manchester City, not long ago.
Provided they are able to overcome such fact and to give him a proper welcome, De Jong will surely be of great use in a team that definitely needs to fix something in their defensive sector.
https://www.youtube.com/watch?v=DeLetReQFBY