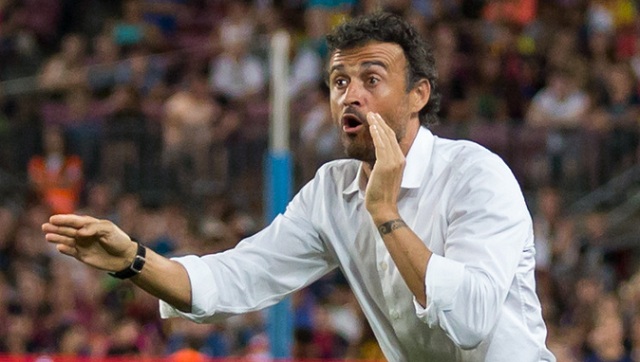 A game that seemed to materialize as a decisive victory for F.C Barcelona slipped through their grasp, as they tied at the Ramón Sánchez Pizjuán Stadium in a important away match against Sevilla Fútbol Club.
The tie leaves Barcelona with a bitter taste as they now lay justtwo points ahead of Spanish rivals Real Madrid, who bested Elche C.F. (3 – 0) earlier today at the Santiago Bernabéu. Controversial substitutions by Luis Enrique are the blame for what some call a "defeat" as Neymar gottaken off the pitch while being a central figure in Barcelona's attack force – even netting an impressive free kick before half time.
As it stands, The Catalans have very a couple of important fixtures in the following weeks. Fatigue hasn't really been a central  issue as Luis Enrique has played his cards right, resting key players in the starting eleven.
The upcoming fixtures include Champions League matches against the likes of Paris Saint-Germain F.C , Valencia C.F , and classic derby against Espanyol. If the Catalans were to lose another La Liga game , Real Madrid would take the lead. To make matters worse, if Barcelona and Real Madrid would tie on points, Real would beat them on goals scored/conceded against Barça.
Los Cules though , are on the road to win another historic Treble, with the Copa del Rey, Champions League , and La Liga title still up for grabs.
Luis Suárez has recently expressed his thoughts about the various competitions and responded "We are obliged to win the Champions League, La Liga, the cup of whichever trophy there is to win. Playing in a team like this were all the players want to win everything and every single match,We're in a club where winning is everything, it's an obligation." With vital and exciting games right around the corner.
It is only a matter of time before Lucho will succeed in bringing home the Treble for The Catalans. A feat that was last accomplished by no other than Pep Guardiola, who could be a potential opponent on Barcelona's way to Champions League victory.