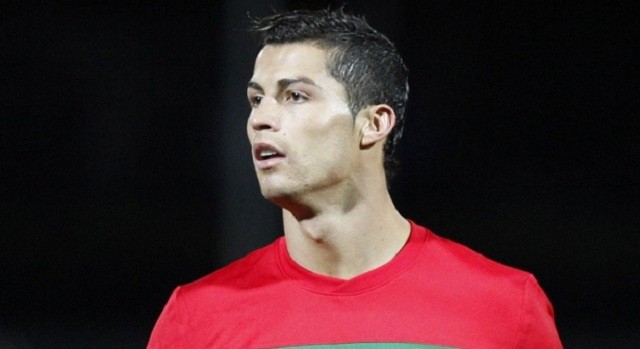 They suffered, but Real Madrid were able to keep up with Barcelona in the La Liga race. The capital derby versus Cholo Simeone's men is coming up, still they have to go through Eibar first. With three suspensions, Los Blancos need to work without his greatest player to stay alive. Fortunately their rival isn't going through a positive moment and the home factor will be helpful for the challenge.
Preferred Formation: 4-3-3
Normally when the squad can't rely on all his men it's because of injuries. This time, the coach must be creative and handle three sensitive losses. The midfield will see a fresh and unprecedented trio if Silva starts. Ronaldo's absence will also shift the weight of the team on Gareth Bale. As previously seen, the lack of the Portuguese star tends to make the team work more as a whole.
GK: Keylor Navas
Carlo Ancelotti confirmed on Tuesday that the Costa Rican would feature in the upcoming home game. Navas will have another chance after playing his former team almost a month ago.
RB: Dani Carvajal
His fantastic run on Wednesday led the way to the three points. The signing of Danilo is giving him the motivation to improve. It will be best for him to play and force his fifth yellow card, as the calendar will get harder shortly.
CB: Raphaël Varane
At the time of writing, Pepe hasn't joined his teammates in training. If he does from now until Saturday, it's safer for Carletto to save him for the derby against Atlético just in case he relapses.
CB: Sergio Ramos
Time to be the captain again. He was a true leader in Vallecas and it couldn't come at a better time. His form usually reaches high points towards the decisive moments and that's a blessing for the whole team.
LB: Marcelo
Continually getting better, helping out in the back and being an asset in attack. There might be some competition coming up with the Atleti games, so it will make it easier on Ancelotti if he delivers.
RCM: Luka Modrić
Him and James have made Madrid look their best since 2014. He won't have the Colombian or Kroos next to him, still there's no reason for him to suffer. The new partnerships with Silva and Isco will do well for future setbacks.
CM: Lucas Silva
He was given this role before instead of Toni Kroos. While not confirmed yet, it's much more likely Lucas will play over Illarramendi. Eibar are going through a rough patch, so it might be an ideal rival for the Brazilian.
LCM: Isco
He came in once the Rayo match was basically resolved and couldn't do much. James has the upper hand because of his impressive form since his return. However, the Colombian's suspension will bring him back.
RW: Gareth Bale
Thanks to Ronaldo's controversial yellow card, he has the opportunity to be the star and leader of the team. It would be best for him to play on the left side, yet Ancelotti is fixated on keeping him there.
ST: Karim Benzema
The Frenchman was one of the worst men on the pitch during the week. He needs to better himself as these final months of the season will depend a lot on the BBC's form. At least Chicharito isn't threatening his spot.
LW: Jesé Rodríguez
Very far from the fantastic form he had prior to his injury in March 2014, he will start because the coach has no other choice. Ronaldo's suspended and Chicharito or Ødegaard are rare possibilities.
(4-3-3)