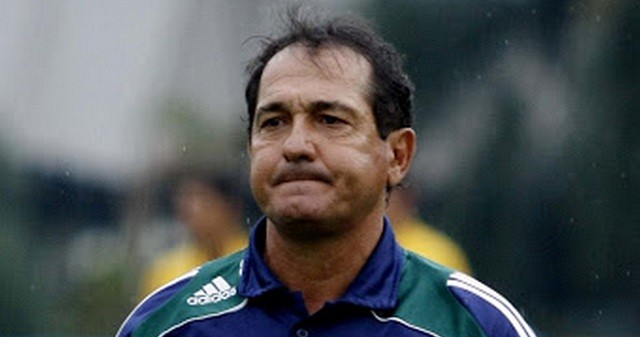 São Paulo have parted ways with coach Muricy Ramalho. The move came following a disappointing 2-0 loss to Botafogo-SP in the Paulistão Sunday, which capped off a poor stretch from the club. In the last 2 weeks, São Paulo were humiliated by rival Palmeiras 3-0, and lost a crucial Copa Libertadores match in Buenos Aires against San Lorenzo.
In addition to the recent failures, São Paulo have dropped 2 matches to rival Corinthians. The first was a 2-0 loss in the group stage of the Libertadores. The second was a 1-0 loss at the Morumbi in the Paulistão.
Rumors of Ramalho's departure began to surface following the embarrassing loss to Verdão, and only amplified following the midweek failure in Argentina. São Paulo looked lackluster in their effort against Botafogo-SP Sunday, a loss which will most likely prevent the Tricolor from hosting their quarterfinal match in the Paulistão.
The timing of the move allows the new coach to make an immediate impact, with quarterfinal action in the Paulistão starting Sunday. São Paulo are set to take on Red Bull Brasil. In addition to the Paulistão, São Paulo are still fighting in the Copa Libertadores, with crucial matches against Uruguayn side Danubio and a home match against Corinthians remaining in the group stage. São Paulo are currently even on points with San Lorenzo, tied for second in the "Group of Death" Group 2.
It's expected that São Paulo will find a new coach quickly, most likely after Wednesday's final match in the group stage of the Paulistão against Portuguesa. All is not lost yet for São Paulo, and with a strong start under a new manager, they could still advance to the Round of 16 in the Copa Libertadores.
Assuming that both São Paulo and San Lorenzo defeat Danubio, who currently have 0 points through 4 matches, progression will come down to each side's match against Corinthians. San Lorenzo travel to the Arena Corinthians next Wednesday, most likely needing a point to advance. Should San Lorenzo fail to get a result against Timão, São Paulo would only need a draw at home against Corinthians. While that is certainly a tough task, it's not impossible.
São Paulo are about to begin a crucial stretch of their season, making it vital that they hire the right coach. If they make the right hire, São Paulo could gain momentum from the move, allowing them to still make a run in the prestigious Copa Libertadores, while also retaining a chance at bragging rights over local rivals with a Paulistão title.
Be sure to follow me on Twitter @austinjames_906 for all the latest news dealing with São Paulo's search for a new manager.