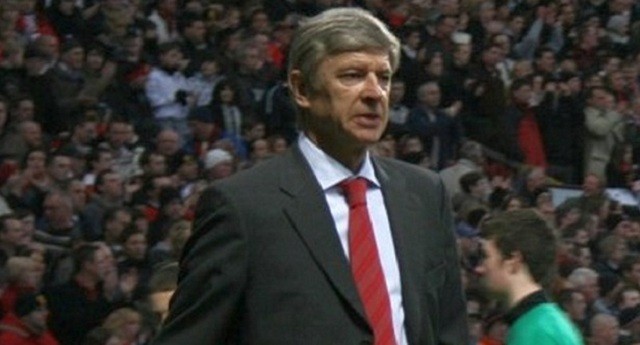 As the saying goes, "Players win games, coaches lose games and referees ruin games", so holds true for Arsenal Football Club. Arsenal's current form has seen them win 19 of their last 23 matches in all competitions.  This type of form would have placed Arsenal firmly in the title race had they started the season in such a manner.
Much of the plaudits throughout this run have been given to Santi Cazorla, Olivier Giroud, Mesut Ozil, Alexis Sanchez and Francis Coquelin, and rightly so. But such begs the question, "What about the Manager?" This was a question that left the fan base divided earlier in the season with many suggesting that Arsene Wenger should go. But during this run of form it seems a though little credit has been directed towards the manager.
While perhaps it is the nature of the job, but much of what a manager does is not on display for all to witness.  For all of the early season moans and groans from a large section of the Arsenal support, it is has been awfully quite on that front as of late.
The arguments from many were in regards to Wenger's lack of purchases to strengthen the central defender and defensive midfield role. Arguments were also raised about the team's lack of fluidity and attacking potency. 10 times during the opening 3 and half months Arsenal were held to a goal or less. There were certainly questions raised about Wenger's choice of 4-1-4-1 formation, and his ability to provide a "Plan B".
Player personnel seems to have been addressed with the purchase of Gabriel and the introduction of Hector Bellerin and Coquelin. The team's injury situation has also improved, with Grioud, Ozil, Laurent Koscielny and Aaron Ramsey participating regularly.
The media and fans alike, have labeled Wenger as stubborn and set in his ways. This season we have seen him adapt and change. First, he has moved away from the 4-1-4-1 formation towards more of a 3 in midfield. This has been brought about by the arrival of Coquelin and by Cazorla's ability to operate from a deeper lying position. Wenger has also been more cautious against "Top 4" opponents, especially on the road, recent trips to Manchester are demonstrations of that.
Even against Liverpool this past weekend, Arsenal provide a more balanced approach to the match. In the second half, while leading 3-0 both Bellerin and Nacho Monreal were less involved in the attack. The wide backs' primary concern was to negate the pace of Sterling and Sturridge.  We saw an Arsenal team content to allow Liverpool to keep possession in front of them, stay organized and limit opportunities. This is a far cry from the expansive, all-out possession oriented Arsenal sides which tried to keep the ball for the entire match and end up being hit on the counter.
Wenger has finally managed to find a way to allow his team to attack with style yet remain organized in defense and should probably be receiving more praise than he has been given. Arsenal have added 8 new players from last years' team and after some initial growing pains, the group looks to have taken shape. In 2015 Arsenal have only been held to a goal or less on 3 occasions. This could be due to the fact that Arsenal now present more attacking options. The team have evolved from a "one-man-band" (Alexis) to a dynamic attacking unit. While injuries had a part in this, credit should be given to Wenger as well for providing his players with roles in which they thrive and complement each other.
There is still a lot that can happen between now and the end of the season which could either improve or diminish the way in which Arsenal supporters view Arsene Wenger. There are some who still believe Wenger should go no matter what and those who will not be happy unless Arsenal win the league. But there can be no denying that Wenger deserves recognition for the way the squad is performing, his ability to modify his tactics and create a team which is capable of winning matches in a variety of ways.