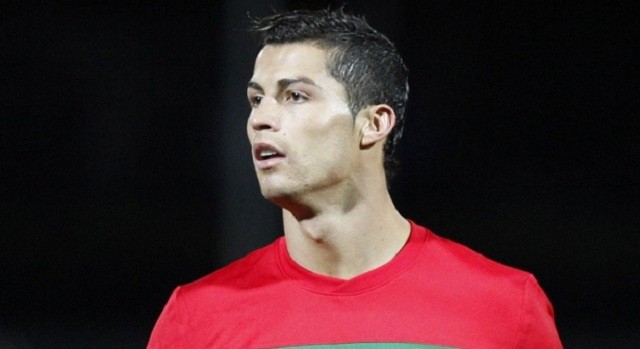 Real Madrid kicked off April with an astounding 9-1 victory over Granada. Los Blancos will have a pleasant month when it comes to travel, as they won't leave the capital city until the 26th. They will take a small trip to Vallecas to play mid-table Rayo Vallecano. Paco Jémez likes his teams to play good football, and they sure do try to. While it won't be easy to fight Real, they won't repeat Granada's mistakes from the weekend.
Preferred Formation: 4-3-3
We hadn't seen the Modrić-Kroos-James trifecta since November. Coincidentally or not, that's when Madrid's decline in football quality started. They would win games because individual performances and not a collective one. Granada wasn't the right instrument to measure improvement, yet these three men were a huge part in the historic win. Carlo Ancelotti will continue to trust his favorite system.
GK: Iker Casillas
The captain and his defense were blamed equally for the unfortunate conceded goal from Sunday. Nowadays it seems every good shot on target has a great chance of ending up inside the net. Nevertheless, Iker will go on at least until the end of the season.
RB: Dani Carvajal
Arbeloa played Granada and didn't do that well. In addition, his fifth yellow card will cost him a suspension. Dani will return and will be a good resource for the midfield and the BBC to get balls from.
CB: Raphaël Varane
This might be the last game he could play if Pepe returns this weekend. He should give his coach some reasons to think of him in these final months. Rayo's attack won't be too challenging at least.
CB: Sergio Ramos
The vice-captain has usually given his best when the seasons are nearing the end. Last year it was around this time that he exploded and became essential for La Décima. He should replicate this now if he can.
LB: Marcelo
Not everyone recognizes it, still this is one of the best versions we've seen of Marcelo in a while. He's an asset and now with James he can probably grow even more. He should be careful as Rayo is the sixth team with most goals scored in La Liga.
RCM: Luka Modrić
Brought the magic back and was a constant menace. He's slowly gaining his stamina back and Rayo will be another good rival to keep evolving. He needs to prepare for the incredible physical conditions needed against Atlético.
CM: Toni Kroos
It's clear that he's much more comfortable playing now with Modrić and James. Both of them were his partners from day one until November. The health of the midfield will be key in the pursuit of silverware.
LCM: James Rodríguez
He got a standing ovation when he was announced in the lineup. He got an even better one when he left the pitch. Two assists and good vibrations were enough to make everyone excited for the future matches. Isco will be the clear loser here.
RW: Gareth Bale
Cristiano hogged all the praise and it was unquestionable. However, Gareth played a very good game and people didn't seem to care. This is what the BBC needs to keep on doing until June.
ST: Karim Benzema
He has a weird type of luck. Whenever he plays an amazing match, he usually never scores. On the other hand, when he does poorly, he can go home with a goal or two. The latter happened on Sunday and it might motivate him to continue this way.
LW: Cristiano Ronaldo
He did just what everyone wanted him to do. Though it was against a smaller team, you don't see five goals in the top leagues every weekend. Hopefully this is the start of his return to his best version.
(4-3-3)