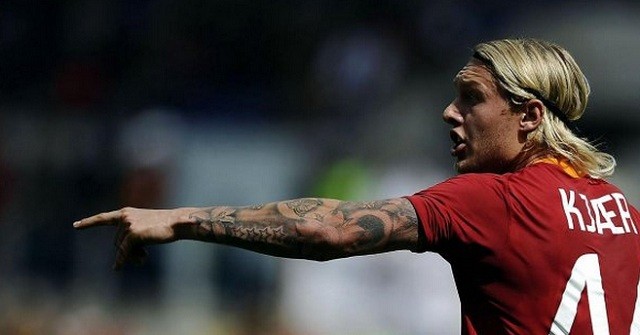 According to reports, Manchester United will be pursuing Lille star Simon Kjaer if they miss out on the signing of Mats Hummels.
With Hummels having recently admitted that he could be looking to leave Borussia Dortmund at the end of the current campaign, headlines have been rife linking the German star with a move to Premier League giants Manchester United.
A fee of around £25million has been quoted for the 26-year old and it is widely expected that his move to Old Trafford could well come into fruition.
However if indeed the transfer for Hummels collapses due to some unforeseen reasons, United are said to have prepared contingency plans as well and now according to reports, it has been claimed that the Red Devils are lining up a move for Lille star Simon Kjaer.
Along with Hummels, PSG defender Marquinhos had been widely linked with United and the reports of Kjaer has certainly surprised a few.
But according to the Express, Kjaer represents an attractive proposition for United due to the fact that he will be available for a significantly lower price of £16million.
Although Kjaer arguably is not in the same class as Hummels or indeed Marquinhos but the Danish international has proven himself to be a more than capable central defender over the past few seasons due to his spell with Lille and United could well be pulling off a wise move by signing the 26-year old.