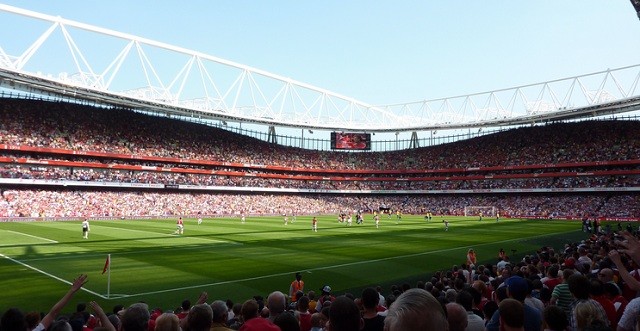 According to Palermo President, Maurizio Zamparini, Arsenal and Juventus have both made bids for in demand striker, Paulo Dybala.
In an interview with Italian Radio Marte Sport, Zamparini acknowledged the bids for the 21-year old Argentinian striker, but reiterated previous assertions that the striker would not leave for anything less than €40 million.
"Juventus and Arsenal have already made offers for the boy. [Pierpaolo] Triulzi, his agent, will be in Italy on Friday.
"It hasn't changed. Someone like Dybala cannot be worth less than €40 million. He would prefer to stay in Italy – he still wants to play in Serie A. Of the English clubs that have shown interest, though, Arsenal is his first choice because of the way Wenger makes his team play."
Arsenal's interest in the young Argentine has been well documented but Zamparini's last comment seems to indicate that Arsenal's supposed bid has yet to be received.
Although it's possible Arsenal have made a bid, it seems that Zamparini is trying to propel more interest and create urgency amongst other English clubs, such as Chelsea and both Manchester clubs, to create a bidding war and to ensure that Palermo do not have to sell to a team in Serie A. Making Juventus, who have a commanding hold on first place in the league, stronger is not a priority of Zamparini.
Arsenal could use an upgrade at forward with Olivier Giroud turning 30 soon and Danny Welbeck's better suited as a versatile player who can play on either wing and back up as a striker. Neither of those players are world class talents, whereas Dybala has the potential to develop into a world class striker. This transfer would certainly be an upgrade.
A high profile signing such as this, would also follow a pattern of the past two summers where Arsene Wenger makes one big splash and then follows that up with cost effective deals, filling in squad depth. Dybala would be the big splash of the summer and a holding midfielder and possibly a goalkeeper would be the cost effective deals.
If a bid has indeed been lodged, the timing is encouraging as it shows that Arsenal mean business about this deal and that they have a clear and structured plan on how they are going to spend this summer. Getting their business done as early as possible, would be ideal for the club and would allow the team to integrate quicker.
Right now it's a bit too early to read into any of this, and until we hear something directly from the mouth of Dybala and/or Wenger, everything else is just noise with the sole purpose of driving up Dybala's potential transfer fee.