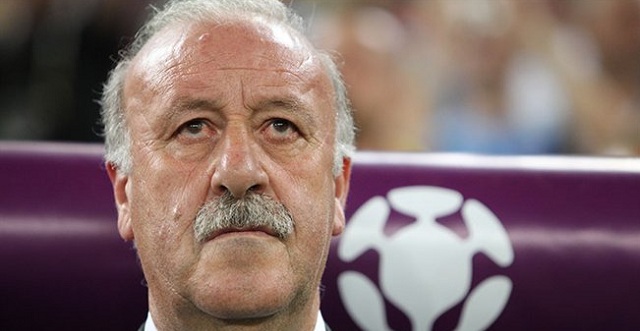 The Netherlands vs Spain match scheduled to kick off March 31, 2015 (12:45 PM CDT) at the Amsterdam Arena in the Netherlands promises to be an interesting encounter between two soccer powerhouses.
The last time both nations met, Spain was on the receiving end of a 5-1 humiliation in a game that seemed to signal the end of La Roja's golden generation and the all-conquering tiki-taka.
This game is seen by many as a chance for the Spanish national team to get some revenge for the embarrassment Arjen Robben and co. subjected them to last time. However, despite their recent struggles, the Dutch are a very good team and Spain will have to be at their best to beat them.
Netherlands Team News
Netherlands currently lie third in Group A of the Euro 2016 qualifiers after picking up just six points from four games. Their performances since Gus Hiddink took over from Louis Van Gaal have been so poor that it is difficult to believe that this was the team that was on the brink of reaching the World Cup finals by playing excellent counter-attacking soccer just a couple of months ago.
Regardless, they have a very good squad with young players like Jeffrey Bruma and Bruno Martis Indi coming through, and there's no reason why they shouldn't pull of a win if they play to their potential.
A major setback for the Oranje, however, is the absence of Arjen Robben who tore an abdominal muscle in Bayern Munich's 2-0 loss to Borussia Monchengladbach. The pace and trickery of the winger will be surely missed but Gus Hiddink has enough quality at his disposal to field a team capable of emerging victorious.
Spain Team News
After their humiliation in last summer's World Cup, La Roja are in a transitionary phase. Players like De Gea, Bernat, Isco, Thiago, etc. are the future of the team and are expected to gradually take over from the likes of Iniesta, Xavi, Casillas and Alonso.
Spain shouldn't have much issues transitioning, as they are one of the few lucky countries that already have an excellent crop of young players ready to take over from their aging stars.
As such, any beliefs that La Roja's time is over after the last World Cup are premature at best. Expect them to put in an inspired performance against the Dutch.
Netherlands vs Spain Prediction
Spain will most likely approach the game with the intention of controlling the mid-field area, while Netherlands will attempt to absorb the pressure and counter-attack using their speedy wingers to put pressure on their opponents' back four. While this tactic of ceding possession may have worked in the World Cup, it is unlikely to work this time for two reasons.
First, the success of this approach depends on the brilliance of players like Arjen Robben and Wesley Sneijder, both of who are unlikely to be a factor in this game. Robben is injured while Sneijder is a shadow of his impressive World Cup self.
Secondly, Spain is a different animal from the one that was so convincingly swept aside last summer. Players like Isco, Juanmi, and Koke, to mention a few, are direct and would not be playing the kind of ineffective tiki-taka that their predecessors played a few months ago. If they have possession, they will hurt you.
As such, I see a narrow Spanish victory, say 2-1, unless Hiddink pulls a rabbit out of the hat and nullifies their attacking threat while also ensuring that his players put in a solid defensive performance– a combination not likely to happen based on the evidence of the past couple of months.
Netherlands vs Spain TV Schedule
The game will be broadcast on beIN Sports en Español, beIN SPORTS CONNECT, Fubo TV and beIN Sports USA at 12:45 AM Pacific.