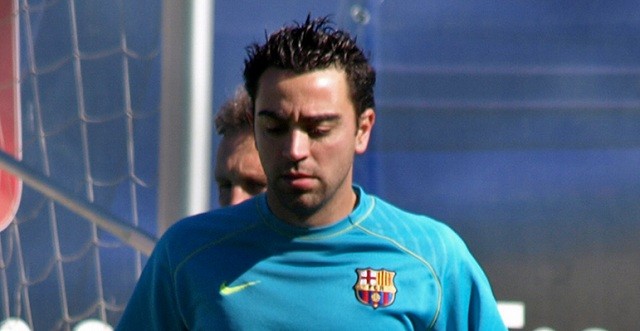 Reports of Xavi Hernandez having signed a three year deal with Qatari side Al-Sadd are pouring all over internet today. An Instagram post by The Sporting Director of the club, Abdulla Alberik; Picture him with Xavi with a caption that translates "The signing of FC Barcelona's Captain Xavi has completed (thanks to god)."
The Spanish International was pivotal in Spain's dominance of Europe, which won them two consecutive Euros along with the prestigious World Cup. The Barcelona captain might be making a move by the end of the season but what does that mean for Barcelona?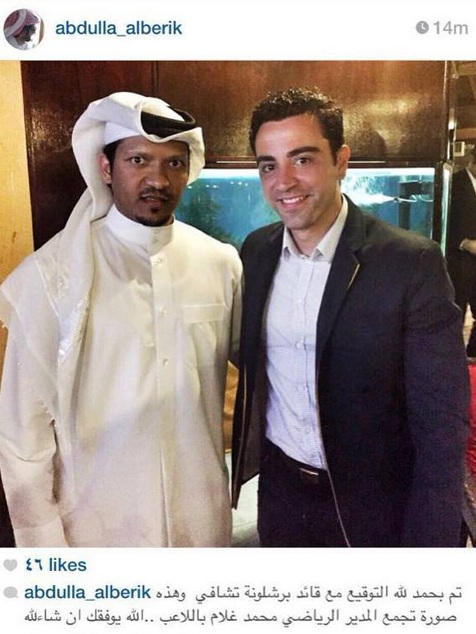 According to Barcastuff, Barcelona's unofficial transfer twitter page that has been spot on for several transfer rumors, Luis Enrique has requested to sign Atletico de Madrid's midfielder Koke.
The 23 year old was critical for Atletico's outstanding season last year having reached the final of the Champions League and having won La Liga. As with Spanish football customs, the footballer is reported to have a €60 Million-buyout fee.
Would Barcelona ditch out that much money for him? Or are there other cheaper alternatives with enough quality as well? Here are the Top Five midfielders that could potentially be Xabi's replacement.
Koke – Atletico Madrid
The 23 year old was critical for Atletico's outstanding season last year having reached the final of the Champions League and having won La Liga. Many claim he is the prime successor to Xabi but with a hefty €60 Million-transfer fee Barcelona might consider a cheaper alternative. Koke dominated Atletico's midfield and would be an easy fit into a system like Barcelonas.
Ilkay Gundogan – Borussia Dortmund
The German midfielder has returned to form after suffering injuries that kept him out of the starting eleven. He was a central figure in Dortmund's 2011–12 Bundesliga triumph. His estimated market value stands at €20 million. Paired with keen vision and great passing ability, this German midfielder would be a great addition to any time at one third of the cost of Koke.
Angel Di Maria – Manchester United
Having a hard time adjusting to his role in Manchester United, Di Maria was pivotal in Real Madrid's La Decima Champions League triumph along with the likes of Luka Modric and Cristiano Ronaldo. This Argentinian international is valued at 65,00 Mill € and a return to La Liga isn't far fetched as his international squad members like Mascherano and Lionel Messi would make him feel at home.
Paul Pogba – Juventus
Pogba has recently been praised for his incredible strength, pace, and shooting prowess. Lots of speculation has recently surrounded this French player as many top clubs have started to take notice of his skillset. He is currently priced at 50,00 Mill € and this central midfielder would make a great asset to any team. Real Madrid is also keen on this player, as their recent midfielder issues persist.
Marco Verratti – PSG
Verratti has been nothing short of spectacular for Paris Saint Germain. Playing as central midfielder, he has incredible ball retention and vision.
A viable Xavi replacement; Verratti would have no problem adjusting to Barcelona's possessive game. Winner of individual and team awards, the young star has a hefty price tag of 30 million euros. Only time will tell if Barcelona is willing to open their pockets for this remarkable player.