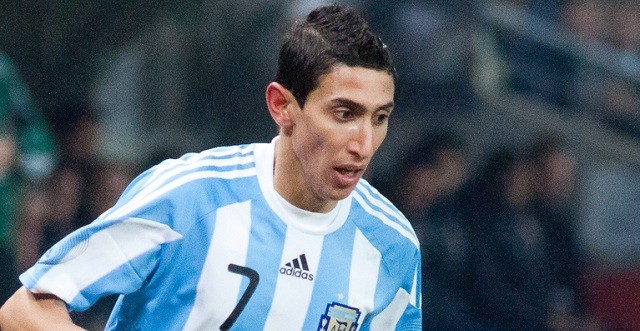 Premier League giants Manchester United are set to enter negotiations with French champions Paris Saint-Germain over the sale of Angel Di Maria, according to reports.
Manchester United's £59.7million acquisition of Di Maria during the January transfer window was widely seen as one of the best signings of the summer at the time and the Argentina international was expected to facilitate the Red Devils' rise back to the top.
Unfortunately though, Di Maria has been largely inconsistent and it is fair to say that the 27-year old has not even come close to matching his whopping price tag.
It has been widely claimed that the cause for Di Maria's poor run of form is due to an inability to settle in England and some reports have already claimed that the winger wants to leave Manchester United during the upcoming summer.
United would surely not want to lose a quality player such as Di Maria after just one season but according to the Mirror, it has been claimed that the Red Devils are now open to the idea of parting with the 27-year old if they are able to recoup the money invested in him over the summer.
Not many clubs can afford to shell out £60million on a single player but Paris Saint-Germain are certainly one of them and it is now believed that the French giants will be looking to pursue the winger.
PSG had been strongly linked with Di Maria before his move to United at the start of the season and despite missing out on his signing, Laurent Blanc's side have been maintaining their interest in the 27-year old.
Now the French champions look ready to reignite their pursuit of Di Maria and they will be open to splashing £60million to secure his services.
https://www.youtube.com/watch?v=05ArhoXBopA