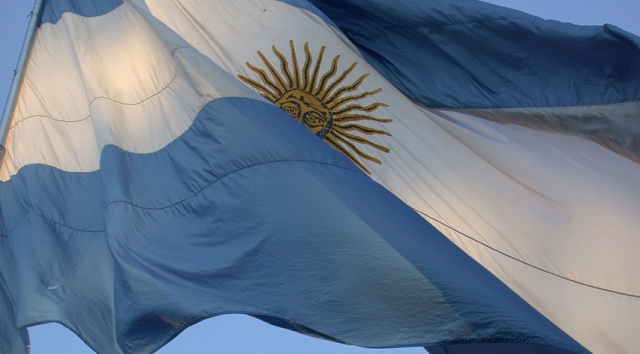 The Ecuador vs Argentina match will take place this Tuesday, March 31, 2015 (4:00 p.m. Pacific Time) at Metlife Stadium in East Rutherford, New Jersey.
During the course of this current international break, much of the focus has been on Europe and for good reason, as with qualifying for the 2016 European Championships has been heating up recently. However, there is some quality soccer going on in the United States that has turned some heads, and it's not even involving countries from North America.
Argentina and Ecuador, two South American nations, will face off in New Jersey. This contest is deemed an international friendly but with the Copa America Championships looming this coming June, it will be anything but.
Argentina Team News
Argentina, fresh off a less-than-impressive 2-0 victory over El Salvador in Washington, D.C. March 28, will look to improve against a strong Ecuadorian side that they will surely face in Copa America. The absence of Lionel Messi from the last match showed weaknesses in Argentina's attack, and not even the return of Carlos Tevez to the starting eleven could elevate Argentina's attacking side.
It's troubling to see a team with Tevez, Gonzalo Higuain and Angel Di Maria being ineffective on offense, but the defense proved to be solid, which could be the story against Ecuador, especially with Messi being in doubt for this second match as well.
This is Argentina's last warm-up before June, and so we should see a quality Argentina squad that is almost finished putting together the pieces to be Copa America champions. If the offense can click without Messi in the lineup, they will be all the more dangerous with their best player back in the lineup when it counts.
Ecuador Team News
Ecuador, on the other hand, has also under-performed, but will be looking to right the ship against a powerful Argentine side.
On the heels of a 1-0 loss to Mexico, Ecuador will need to produce offensively to stand a chance in this match. Their squad appears by and large to be healthy, and the contributions of the two Valencia's (Antonio and Enner) will play a big role in Ecuador's success in this match.
Their number of shots and possession were both higher than Mexico in their previous match, so it seems to just be a case of finishing what they start on the Ecuadorian side. Whether or not they are able to produce could mean the difference between victory and defeat.
Argentina vs Ecuador Prediction
If Messi is healthy and able to play a fit 90 minutes, I see Argentina winning this handily. However, I don't believe Messi is fit yet, and so I predict a 2-2 draw. Argentina needs find a way to produce offensively without Messi and this is their opportunity to do so.
Ecuador needs to find a way to produce, period, and I think they will rise to the occasion. Goals or not, this is a good chance for people to get familiar with South American soccer.
Argentina vs Ecuador TV Schedule
The Argentina vs Ecuador match will take place at 5:00 p.m. Pacific Time and will not be televised live, but will be shown on beIN Sports on Tuesday, March 31, 2015 at 8:00 p.m. Pacific Time.