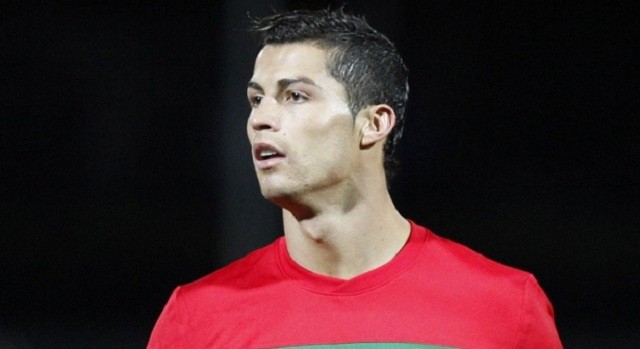 The Portgual vs Serbia match will take place this Sunday, March 29, 2015 (12:45 p.m. Pacific time) at Estadio de Luz in Lisbon, Portugal.
Portugal Team News
Portugal is currently sitting at second place in Group I at six points, one behind the leader, Denmark, and Serbia is tied for last place in the group with one point. What they have to their advantage is that Denmark has played four matches, while every other team in the group has played three.
For Portugal, the time is now to take control of the group. After an embarrassing loss to Albania in September to open up qualifying play, the club followed up with two 1-0 victories over Denmark and Armenia, ugly victories that made it seem like Portugal escaped, rather than looking like one of the mot powerful teams in the group.
The return of Hugo Almeida should provide a spark on the offensive side of the ball. Almeida was a member of Portugal's World Cup squad last year, but has not been called up since, and so it will be interesting to see what he's able to produce after a nine-Lamont's absence from international play.
Serbia Team News
The Serbian team has had quite the qualifying experience thus far. However, all issues aside, the club is still within striking distance of a top-two finish in the group with a healthy result against Portugal.
The 23-man roster, released March 20, included plenty of available talent for the Serbs. Six Premier League players highlight the roster, including Nemanja Matic and Dusan Tadic in the midfield and Branislav Ivanovic leading the defense. There is potential for a positive result for Serbia, but they must play at a high level for the entire 90 minutes in a hostile away environment in Lisbon.
History indicates that points will be had for both teams in this match. The last time these countries met was during qualifying for the 2008 European Championships, and their two matches resulted in a 1-1 draw both times.
Group I has been unpredictable thus far. It's up to Portugal to either take charge of this group or continue to let the parity continue. Either way, this will be an entertaining match that you want want to miss.
Portugal vs Serbia Prediction
This result is purely based off whether or not Portugal arrives in form, but if they do, it should be an easy victory for the home side.
Look for Cristiano  Ronaldo to continue his scoring streak (he has two goals in qualifying play so far), but don't accept Serbia to just accept defeat. This will be a physical match that could be one of the more compelling qualifying matches of the day.
Prediction: Portugal 2 – 1 Serbia
Portugal vs Serbia TV Schedule
The Portugal vs Serbia will be televised on ESPN2 and ESPN Deportes on Sunday, March 29, 2015 at 12:45 p.m. Pacific Time.