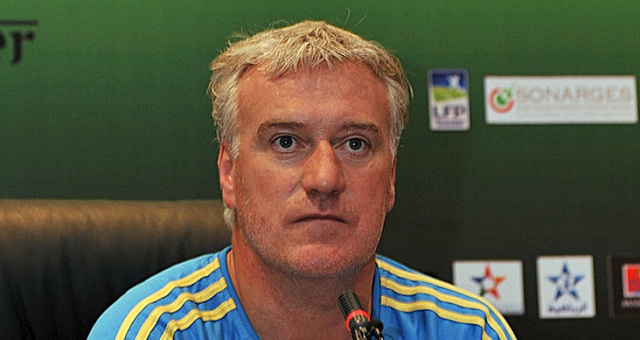 The friendly match between France and Denmark will take place at the Geoffroy-Guichard Stadium in Saint-Etienne, France on Sunday, March 29th, 2015 at 11.45am Pacific.
Despite their geographical location, these teams don't see each other very often. People will tune in mostly for France, as it has more popular players and the home advantage. However, the Danish have a few assets that can profit from a potential French relaxation. As this is a friendly, both teams are prone to holding back a bit, as many of its players face the tough and final part of the club season.
France Team News
Following their impressive World Cup, the French squad are quickly becoming a force to be reckoned with. Paul Pogba won't feature, but a stellar Morgan Schneiderlin can give brains instead of brawns. The rest of his regular won't be missing out. Similar to his playing style during his professional era, Didier likes his teams to dominate with the ball and create plenty of chances.
Varane and Koscielny will help contain Denmark's advances, while also being assets during set pieces. The midfield has a variety of options for the manager to pick from, including Valbuena's magic and Kondogbia's muscle. The attack is the same, with Griezmann, Giroud, Lacazette and Benzema forming one of Europe's most complete attacks.
Players to watch: Schneiderlin, Griezmann and Benzema
Denmark Team News
Morten Olsen will lose the leader of its defense, as Agger won't be available. Because of this, Jacobsen and Kjær will have to work harder. Boilesen will be the wild card and move forward to support the forwards. The Danish will need to resort to counterattacks and rival mistakes to get ahead. Patience will be necessary and surprise will be the key, as Deschamps' men are bound to disconnect at some point.
At least in the midfield zone Olsen can count with the best resources. Eriksen and Schöne are both in top form in their clubs, becoming the true hope for De Rød-Hvide. Their ability to find open spots will be an important factor. If they can penetrate, they will have to trust that Bendtner will have a good day to get on the scoresheet. Apart from that, the best they can do is keep their lines together.
Players to watch: Eriksen, Schöne and Bendtner.
France v Denmark Prediction
The history between these two isn't very extensive, as they've only met 12 times. France has won six, while Denmark has won five. The French squad is currently as a whole more talented than the Danish one. Since they aren't playing for any points here, it's unlikely that they will go over third gear. Benzema and company will make the difference.
France 3 – 1 Denmark
France v Denmark TV Schedule
The game will be broadcast on Fox Deportes and its online affiliate Fox Soccer 2Go. For your local time please click here.