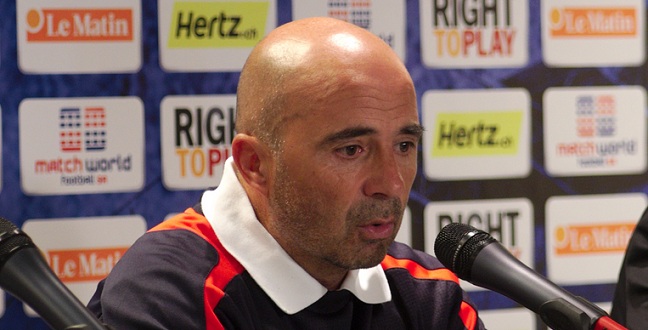 The friendly match between Brazil and Chile will take place at the Emirates Stadium in London, England on Sunday, March 29th, 2015 at 7am Pacific.
A CONMEBOL match will be moving to Europe during this international break. Londoners will be able to enjoy two of the best teams from the World Cup. Many of the protagonists are already familiar to most people and it will make it an attractive match.
Bravo versus Neymar and the rendezvous with Alexis Sánchez will be interesting to watch. They aren't playing for any points, but they will give it all to win.
Brazil Team News
With 17 out of 23 members playing in European leagues, the Brazilians are far from the astonishing squads we've seen before from them. They rely too much on Neymar's form, yet there are enough players to bring hope of a strong team. Oscar and Coutinho are growing every day at their clubs, and they are young enough to keep evolving into top performers.
Head coach Dunga won't be able to count with David Luiz, still he has a diverse defense. FC Porto's Danilo and Real Madrid's Marcelo give plenty of support in attack. Luiz Gustavo and Fernandinho provide the muscle, making this a very complete team. Chile must be very careful with all of these players, as an inch is enough for them to cause trouble. Ney's familiarity with Bravo is a clear advantage for the seleção.
Players to watch: Neymar, Coutinho and Danilo.
Chile Team News
Unlike his counterpart, Chile has equal parts European league players and American players. In addition, 1/3 of the 23-men squad has played five or fewer games for the national team, making this an interesting quantity of new blood. Head coach Jorge Sampaoli has all of its best men available and can send out his ideal 11. He will stay true to his aggressive and direct philosophy.
Aránguiz and Vidal form part of a strong midfield, with intense marking and explosive playmaking. Their long-range shots are also a powerful threat to Diego Alves. Fortunately for them, they count with an also fierce defense with Medel and Jara as the leaders. To top it all off, Alexis, Vargas and Orellana supply speed, dribbling and clinical finishing. As a whole, the Chilean have the means to make this a tough afternoon for Brazil.
Players to watch: Alexis, Vidal and Matías Fernández.
Brazil v Chile Prediction
Their constant encounters in the South American qualifiers make this a popular game. Out of the 69 times they played each other, Brazil are clearly on the lead with 48 wins and Chile only doing so seven times. Last year we saw a tough World Cup match, since they drew at the Round of 16 and had to resort to the penalty shootout. The stars will decide the fate of this friendly.
Brazil 2 – 2 Chile
Brazil v Chile TV Schedule
The game will be broadcast on beIN Sports and its online streaming service. For your local time please click here.