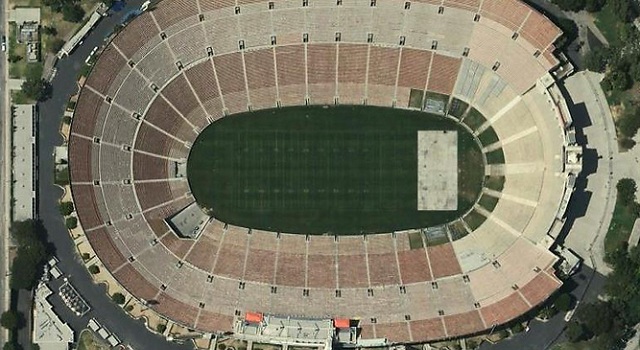 The Mexico vs Ecuador friendly match will take place this Saturday, March 28, 2015 (6:30 PM Pacific) at the LA Memorial Coliseum in Los Angeles, California. In their 13th annual US tour, the Mexico national team will face two CONMEBOL teams in Ecuador and Paraguay. 
The El Tri will be heavily favored in this match, they will effectively be the home team and they have won 15 of the 21 games the two teams have played against each other. However, the Ecuadorian team will also be motivated to perform well under a new manager.
Mexico Team News 
While this match is listed as a friendly, Mexico manager Miguel Herrera is using this as an opportunity to prepare his team for both the Copa America and the Gold Cup. Both competitions take place this summer and it is imperative that the team gets some experience playing with each other before then.
The squad that Herrera called up is one that features the best talent that Mexico has to offer. With regulars such as Guillermo Ochoa, Andres Guardado and Gio dos Santos on the team, Herrera also called up some domestic talent in Paul Aguilar, Maza Rodriguez and Jose Juan Vazquez.
However, Herrera will be missing a few players who will likely be in the teams for the summer in Carlos Vela and Oribe Peralta. With those two veterans out of the lineup, dos Santos is the most likely candidate to come into the front line.
The team will likely lineup in Herrera's favorite formation, the 5-3-2 that will help the defense deal with the speedy wing players of Ecuador. The starting 11 will likely be: Guillermo Ochoa; Paul Aguilar, Diego Reyes, Hector Moreno, Oswaldo Alanis, Adrian Aldrete; Gallito Vazquez, Hector Herrera, Andres Guardado; Gio dos Santos & Chicharito Hernandez.
Ecuador Team News
While the Mexican team has had some time to work with their manager, the Ecuador national team will be under a new coach for this match. Gustavo Quinteros has been hired to coach the team in their quest to participate in the 2018 World Cup in Russia. Those who follow the Ecuadorian Serie A will be familiar with Quinteros since he had been coaching back-to-back champions Emelec.
It is difficult to assess which players and formations Quinteros since this will his first match in charge of the national team, but it would surprising if he did not choose a few members of the team that competed in last year's World Cup in his starting 11.
The only notable player that is not a part of the squad Quinteros called up is Jorge Guagua, but he will otherwise be working with a full strength squad since there are no injured players that will miss out on the match.
The team will likely lineup in a 4-4-2 formation that takes advantage of their tricky wingers and formidable front line. The starting 11 will likely be: Alexander Dominguez; Juan Carlos Paredes, Frickson Erazo, Gabriel Achilier, Walter Ayovi; Antonio Valencia, Christian Noboa, Osbaldo Lastra, Jefferson Montero; Felipe Caicedo, Enner Valencia.
Mexico vs Ecuador Prediction
Both teams will be at full strength and are excellent on offense, so this should be an exciting match with more than a few goals. Because of their home field advantage and a better familiarity with what their manager demands, a 3-2 victory for Mexico will be a likely result of the match. 
Mexico vs Ecuador TV Schedule
The Mexico vs Ecuador game will be televised on ESPN2 on Saturday, March 28 at 6:30 PM Pacific Time.