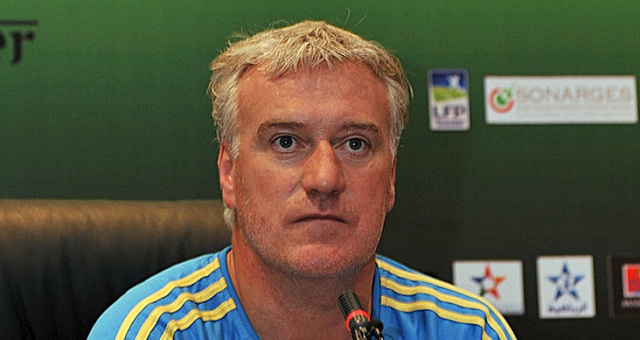 The Brazil vs France game will be held at the Stade de France on March 26, 2015 at 12:00 PM Pacific.
This of course is the venue where the 1998 World Cup was held, a match that saw Zidane and France swat aside an uninspired Brazilian side. Had Ronaldo (not CR7, the real Ronaldo) been mentally fit for that game, Brazil would surely have gone on to win the World Cup. 17 years on from that fateful day, Brazil will look to inflict revenge on a Pogba-less French team.
With Dunga yet to lose a match since he was reinstated at head coach, Didier Deschamps will hope that his side don't suffer the same fate that befell Messi and Argentina. As a member of that 1998 World Cup winning side, Deschamps will attempt every trick in the book so as to not fall to Neymar and co.
France Team News
After coming off midweek against Borussia Dortmund, Paul Pogba has not been deemed fit to play. He will be a massive miss for Les Bleus, who are already without star goalkeeper Hugo Lloris, who suffered a collision with Kyle Walker, a Spurs teammate. What do you expect from Tottenham?
In other news, this stage will provide Nabil Fekir and Alexandre Lacazette with the exposure to show the world that they are quality players. They have of course been exceptional in Ligue 1, leading Lyon to within 1 point of PSG.
Let's not forget however, that Ligue 1 allowed for Gervinho to look like a world-class player, so playing against tougher opposition will give them the platform to prove their doubters wrong.
In addition, Deschamps will have to choose to start the in-form Olivier Giroud or Karim Benzema, a player entering his peak. Certainly, Deschamps could play them together, but that would mean dropping one of Antoine Griezmann, Mathieu Valbuena, or the aforementioned duo of Lacazette and Fekir. That is quite a dangerous attack.
Brazil Team News
After recovering from the humiliation of the thrashing that Germany gave them — in their own country, no less — Brazil are coming into this game in pretty good form. And Brazilian fans have a right to be optimistic, as their side look to be playing better football; something that surprises, as Dunga is a notoriously defensive tactician.
They are also starting to choose attacking talents that Scolari somehow overlooked. How do you take Bernard and Hulk to the World Cup, but not Firmino or Coutinho? I understand that Scolari had favorites, but that explanation cannot explain certain decisions.
Without David Luiz, Marquinhos, and Diego Tardelli due to injury, Gabriel, Gil, and Luiz Adriano have been drafted to replace them. A much-deserved call-up for Gabriel, who will be making his international debut should he play.
Just like Fekir and Lacazette, this will be perfect stage for the likes of Fabinho, Elias, and Luiz Adriano to show the world just how good they are. It will also prove if Danilo is ready to make the step up to sides like Real Madrid. Finally, perhaps my favorite inclusion is that of Robinho. This may be his last chance to prove that he isn't a complete failure.
France vs Brazil Prediction
Despite Brazil's sudden ability to keep clean sheets and win games, I can see no other alternative than a French win. I'm predicting a 2-1 win for France. Don't let the scoreline fool you, as I can see France dominating the whole game, only to get complacent at the end; that is the moment when Brazil will score a goal off a corner. It's common sense; look at France's attack and then compare it with Brazil's. It's not a fair contest.
It's a matter of pride with the French, so to lose in their own country is simply not an option — I believe Brazil has a similar policy. I guess Brazil will be made to wait even longer before they are able to exact revenge on the country that stole what should've been theirs (the World Cup). Oh well, better luck 17 years from now…
France 2-1 Brazil
France vs Brazil TV Schedule
The France vs Brazil game will be televised on ESPN2 and ESPN Deportes on Thursday March 26, 2015 at 12:00PM Pacific Time.