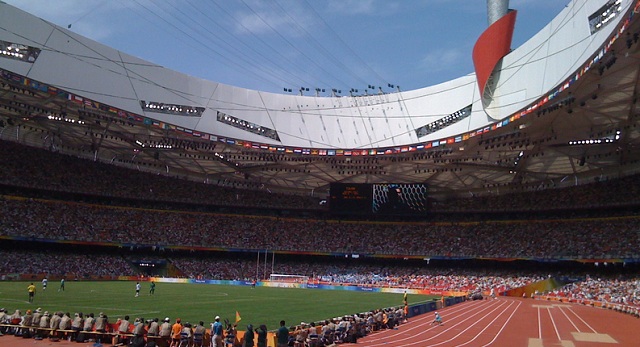 Colombia will take on Bahrain on Thursday March 26th 2015 in the Bahrain National Stadium at 10 AM (Pacific time). In what should be a routine win for Los Cafeteros, they will surely look to play some lesser-known stars, in order to develop their younger players.
As Colombia — which just so happens to be the 3rd highest ranked team — looks to play against Bahrain (ranked at 103), they should see this as warm up for the upcoming Copa America
Bahrain Team News
Despite a poor Asian Cup showing, coach Marjan Eid is still in a relatively safe position, especially when you consider the lack of stability in the managerial position — who became their 3rd manager in 5 months. Bahrain did however end the Asian Cup with a win against Qatar, with Sayeed Dhiya and Sayed Ahmed scoring the goals to win 2-1.
The Asian side will look to Ahmed to run the game in the middle of the park, dovetailing with Dhiya to create problems for the Colombian defense. They will also hope that forward Jaycee Okwunwanne to bang in a goal or two. He did of course score a goal at the Asian Cup. Who knows? Stranger things have happened.
Colombia Team News
Unfortunately for Colombia, the best player at the World Cup (a certain James Rodriguez) will miss out as he is still recovering from a metatarsal injury he suffered at Real Madrid. In addition to James, Jackson Martinez, a prolific goalscorer, will miss out due to injury. For most sides, players as skillful as they would be a huge miss.
However, with the quality of their strikers (Radamel Falcao, Teo Gutierrez, Carlos Bacca, Adrian Ramos, etc) they should overcome a Bahrain defense. Perhaps this could be a game where Falcao does something he doesn't do very often: score. Or perhaps with James out, Juan Fernando Quintero could seize the opportunity he has been given to convince Jose Perkerman that he deserves to be their starting playmaker.
Colombia vs Bahrain Prediction
Despite missing two key players in James and Martinez, Colombia should run out 3-1 winners; they simply have too much firepower up front for Bahrain to deal with.
For all of that, Colombia has to start building a new defense, with stalwarts Luis Perea and Mario Yepes retiring after the World Cup. Because of the new players having to gel and having to gel without an experienced leader — Yepes — it's not entirely preposterous to think that Bahrain could sneak in a consolation goal.
Bahrain 1-3 Colombia
Colombia vs Bahrain TV Schedule
The Colombia vs Bahrain game will not be televised in the USA.