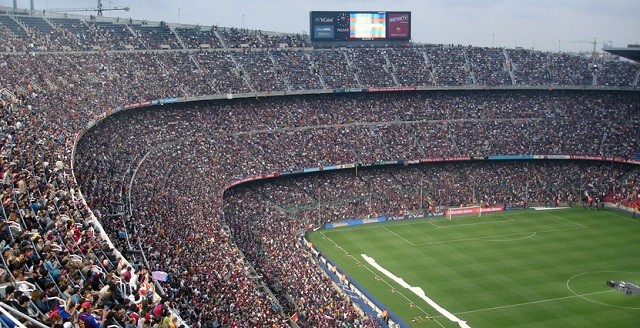 Beating Barcelona Wednesday would complete one of the biggest swings of back-to-back results that we've seen. Losing to Burnley on Saturday crushed City's title hopes, and this type of performance does not bode well heading into their crucial Champions League clash with Barcelona. Can City right the ship in time to pick up a result? If they can, these are the men in the squad that would make the improbable a little more possible.
Goalkeeper
Joe Hart conceded another spectacular goal over the weekend. The City number one will always be in net if there is something on the line. He'll be in goal with the hope that there isn't a moment of Messi magic that leaves everyone spellbound and City crashing out of their last remaining cup competition.
Defence
Kompany and Mangala should be expected to line the back. Kompany desperately needs to step up and assert himself in this game, something that has been missing from the skipper as of late.
Mangala has the pace to cope with the pace of Barcelona's attacking force. Zabaleta and Kolarov will also likely be given the nod to provide support in the attack.
Midfield
Toure and Lampard would be the perfect pairing in this match. Both have experience on the biggest stage, something not all City players have. It is vital that Toure return to his form of old, and this would be the perfect match to do just that.
Silva is also almost certainly in the first eleven, and I would look for Jesus Navas to possibly get the nod. Injecting a player with that kind of pace from the onset may be just what the doctor ordered. Something needs to change for City, and this might be it.
Attack
Can Aguero rescue City once again? That is yet to be seen, and it's certainly a tall order. It's inevitable that the living legend for Manchester City fans starts the game.
The real question is who will his strike partner be. Bony would provide the toughest test to the Barcelona defenders with his physicality. With Jovetic being sacrificed for Bony, Pellegrini would be wise to make use of a seemingly costly decision to drop Jovetic from the Chamions League squad.
(4-4-2)
Via – Lineup Builder