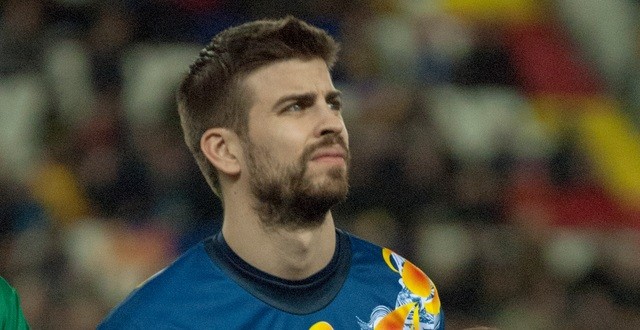 The MSN and the BBC are two of the best attacking trios in Europe. Because of this, the men that keep them from scoring have the toughest job of all. Both clubs have had great and mediocre defenders in the modern era, with Barça usually having better luck. The coaches have some alternatives in the bench, yet their starters seem to be very clear and won't change unless last minute surprises emerge.
Real Madrid
This back line isn't very stable. With 36 conceded goals in all competitions, they stand above the average from the continent's top teams. Less than half of all matches have ended up with a clean sheet, making it clear that their form has been intermittent. The poor performances against La Liga's toughest clubs doesn't give peace of mind ahead of El Clásico.
Carlo Ancelotti is used to rotating or alternating the full backs, but this time it seems he'll stick with Carvajal, Pepe, Ramos and Marcelo. The only potential change would be Coentrão for the Brazilian. Daniel is a strong attacker and an average defender, same as Marcelo. The two have combined eight assists in the league, making them at least more influential than their Blaugrana counterparts.
Leaving behind the wings, Pepe and Ramos will once again fight their least favorite opponent. Pepe materialized the comeback the last time, and now he must get past the current dire straits. Sergio needs to be omnipresent and keep Iker safe. They should be extra focused in set pieces and when marking their men. Altogether, the four men must haunt the MSN, as they are the main threat.
FC Barcelona
Despite the criticism and supposed pursuit of defenders in the summer transfer window, the back line still manages to keep clean sheets frequently. These men have been together since 2012, with the exception of Mathieu and Douglas. As a whole, they have helped Barça become one of the strongest defenses from Europe's top leagues. Despite its strength, Madrid has scored nine goals in their last four meetings.
Luis Enrique will most likely send out Alves, Piqué, Mascherano and Alba. All of them know Real well and can control their attacks. Dani gives the team a box-to-box winger and one of Messi's best allies. Ronaldo and Isco cover that side, and only the latter does some defensive work. The same goes for Jordi, making the wings the right place for the defense to outweigh, attack and stop the rival.
The center backs are a different thing, as they can be a double-edged sword. The days of Piqué drying out Ronaldo seem to be distant. However, Gerard still is a menace when it comes to set pieces and corner kicks. On the other hand, Mascherano needs to be his old self and avoid letting his temper take over. Overall, the Blaugranas have a very diverse set of defenders that can profit from Los Blancos' bitter present.