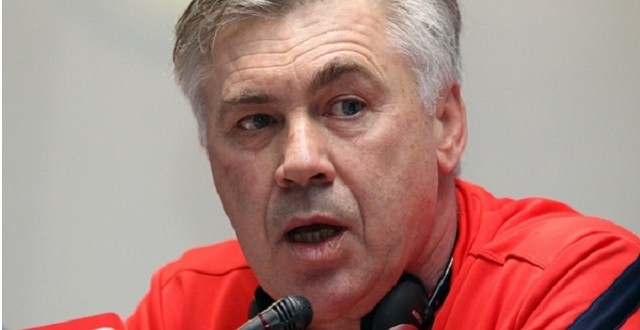 As two of the world's top clubs, Madrid and Barça seek the best coaches for their hugely talented squads. If a team plays well, usually all the praise goes to the players first. Nevertheless, when things go bad, the first one to be blamed is the manager. Football isn't fair and these types of things will probably never change. As expected, this match will be essential in changing the future of these men.
Carlo Ancelotti
La Décima, the Copa del Rey, the UEFA Super Cup and the FIFA Club World Cup are all in the bag thanks to the Italian. In less than 2 years, he has given Real its most desired trophy, yet this hasn't come without its fair share of ups and downs. Streaks of great football and spells of bad performances have marked this season. Thanks to a couple of injuries and a lack of motivation, the negative moment has reached its peak now.
The last time he played the arch-rival he beat them 3-1. Using the 4-4-2 since Bale was injured, Real got better as the game went on. They covered the pitch well and controlled the strong rival midfield. This time around, they have to do the same and even put a lot more attention in defense. The Italian hasn't been able to forbid Barça from scoring, and with the MSN in top form, it's going to be harder now.
Luis Enrique
Being a former Madrid and Barça player, and garnering success in the latter period, he was a good choice for the manager seat. After 10 months in charge, he has been able to go from a questioned man to the director of a potential treble. Among constant institutional problems and a few extracurricular issues with important players, Luis has managed to unite the dressing room.
The results are positive since the best Messi is back. The manager has let the Argentinian be free by giving him a midfield that allows him to do that. The former Celta coach failed his first test versus Los Blancos. He put players that were in bad form and left the midfield in a silver platter for Ancelotti. With the enemy's crisis, the Catalans can use their mental strength to dominate, win and take off in La Liga.