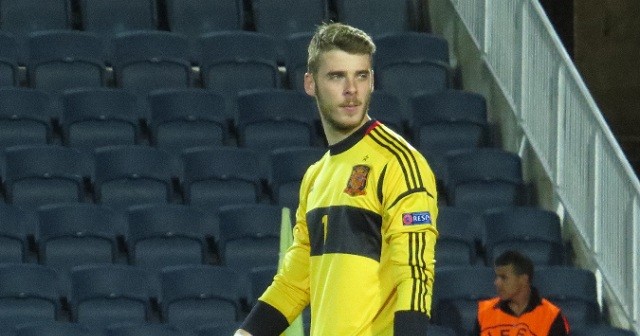 It was a frustratingly familiar experience for Manchester United fan. Their team was once again outplayed and required the heroics of David De Gea to keep them in the game. The only difference this time was that the Spaniard's world-class saves could not keep them from defeat and an FA cup exit to Arsenal.
It is usually the case that a goalie's form to a very large extent depends on the solidity of the defenders in front of him. When the back four is reliable, even an average goalkeeper can appear great, as he only has to deal with a few hairy situations.
On the other hand, a poor defense can make even the greatest goaltenders do their best impressions of Manuel Almunia. It is no coincidence that Thibaut Courtois shipped in five goals on a day that the Chelsea defense, most especially Gary Cahill, was having a rare below-par performance.
In this context, De Gea's performances for Manchester United since last season are Ballon D'Or worthy. So, why is it that Courtois is almost always ranked ahead of the Spaniard in discussions about the Premier League's best goalkeeper?
Make no mistake, Courtois is an excellent goalkeeper and probably deserves being considered the world's second-best shot-stopper just behind Manuel Neuer. However, and unlike his rival, he is fortunate to be playing for a team with one of the best (if not the best, on current form) defenses in the world.
If Wojciech Szczesny's father can defend his son's poor form (just a couple of weeks ago)– blaming Arsenal's defense– with about as much aggressiveness as Van Gaal justifying his "philosophy," then a strong case for De Gea being the best goalkeeper in the league makes sense. Not only has he played behind a much worse defense than Szczesny, he has rivalled the likes of Nueur and Courtois in terms of performances week-in-week-out.
https://www.youtube.com/watch?v=a-sxZ5Bs0FA