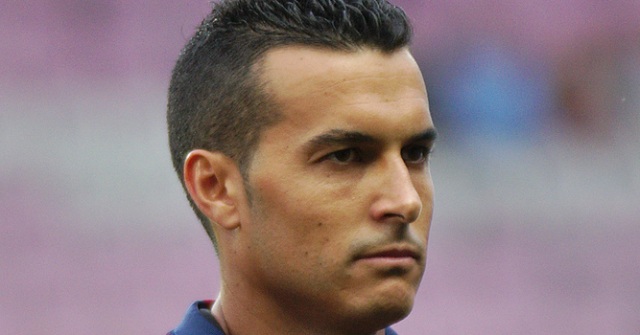 Little more than one month after the end of the January transfer window and the media are once again starting to speculate on who will Manchester United bring in to strengthen the team next Summer. After several rumours concerning a hypothetical offer the Red Devils had made to FC Porto to sign the Brazilian international right back Danilo, the Spanish media are now reporting that Barcelona's supersonic winger, Pedro, is the next line.
According to a well known Catalan newspaper, Manchester United have joined Arsenal on the race for signing Pedro Rodríguez, who has apparently lost his space at Barcelona's starting lineup after the erratic genius Luis Suarez returned from suspension.
In a recent interview, Pedro hinted at a possible departure from his all-time club at the end of this season, although he has highlighted that he not only accepts his current situation at the team, but he is also happy at Barça for now, "I don't know what will happen in the future. For now I am happy, but you never know what is going to happen. I am calm and my mind is focused on the club until the end of the season."
Pedro Rodríguez is a successful product of La Masia and he has been with Barcelona for more than ten years now. After a short stint with CD San Isidro, Pedro joined Barça's tanks in 2004 and slowly cemented his place at the team.
Pedrito has achieved some personal records with the Catalan team and to this day he is the only player in the World to have scored at least one goal in six different official competitions in the same season (La Liga, Copa del Rey, Supercopa, UEFA Champions League, European Super Cup and FIFA Club World Cup).
The Tenerife born footballer has been losing some influence on Luis Enrique's team and although he remains as the more solid option to Barça's usual attacking trio (Neymar, Luis Suarez and Messi), only an injury from one of them could open the door of the starting line-up back to Don Pedro.
The 27 year old Spanish international is widely known for his acceleration and dribbling skills, but he has already proven to be fairly competent when it comes to crossing and short passing as well. Pedro is an excellent team player and his work rate during the matches is usually quite impressing
Contrary to Cristian Tello who left to FC Porto on loan this season, Pedro is a fairly consistent player and, although he might not be as good as Neymar or Luis Suarez for example, he is still a very useful player that is definitely good enough to play for any top team in the World.
It is fair to say that Louis Van Gaal might have the response to his problems on the right side of the pitch in Pedro, since neither Valencia nor Rafael have managed to entirely convince the stubborn and demanding Dutch manager.