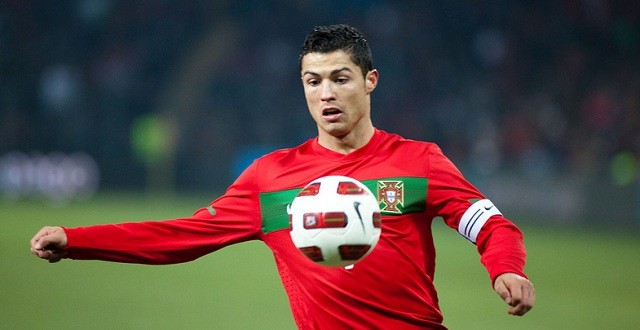 We may be far from over in La Liga, but this match at San Mamés will truly be a final for Real Madrid. With FC Barcelona only two points away, dropping points is a luxury that Los Blancos can't afford.
Athletic Bilbao come from the huge boost of reaching the Copa del Rey final. In addition, their stadium is usually a nightmare for Real. Still lacking Ramos, Modrić and James, Carlo Ancelotti will stick to the most recent lineups.
Preferred Formation: 4-3-3
The team drew against Villarreal because the midfield wasn't controlled. Lucas Silva doesn't recover too many balls and he's not very creative. Kroos continues to show signs of fatigue and it damages the group's performance. Athletic are a tough team and losing the midfield will put everything in the defense's hands. Keeping the ball and reaching the BBC as frequently as possible will be the way to go.
GK: Iker Casillas
Though we haven't seen Keylor Navas in two months, it's very unlikely he will be given a match of this calibre. Because of this, it's safe to say the captain will start in the stadium that saw him play for the first time.
RB: Dani Carvajal
If he stays forward to generate poor results and doesn't cover his wing, it's very likely that Athletic will profit from this. There's a chance that Carletto surprises everyone and puts Arbeloa from the get-go.
CB: Pepe
He needs to further improve his current good form, as El Clásico is coming up. The Portuguese has a good record with yellow cards this season. He should remain impeccable and focused.
CB: Raphaël Varane
Small mistakes cost too much when you're at Real Madrid. In last week's conceded goal, he lost his man and that man scored the equalizer. He must be smart and be careful of his decisions.
LB: Marcelo
Much like his partner, his wing must be covered intelligently in order to support the BBC and help out the defense. Isco and him need to work seamlessly to keep the formation in order.
RCM: Asier Illarramendi
Lucas Silva had a nice streak of starting roles, yet he was the Achilles' heel last Sunday. Once Illarra came in, Madrid was able to save the match and settle for the draw. Consequently, the Basque has everything to start.
CM: Toni Kroos
He must be desperate for Modrić's return in the coming weeks. The Croatian could even travel to Bilbao. However, Toni must wait a bit and power through. A few matches in the bench might serve as a motivation to improve.
LCM: Isco
Declining in form, possibly because of his lack of rest. With the injured players, the best Isco is needed for this last part of the season. Luka might also give him an opportunity to sit out a few.
RW: Gareth Bale
His season hasn't shown the same oomph like last year. These final months of the UCL and La Liga would be the ideal moment for him to shine. He has been key in the titles won so far.
ST: Karim Benzema
Chicharito replaced him versus Villarreal, which is a sign of how poor his contribution was. Unfortunately for the squad, the BBC haven't been able to shine at the same time this year. When they do, things could drastically change.
LW: Cristiano Ronaldo
Zero goals in his last 51 free kick shots. He must be generous and help the team try out other alternatives. Like the rest of his powerful trio, he must channel his best version and do everything to win the two titles left.
(4-3-3)