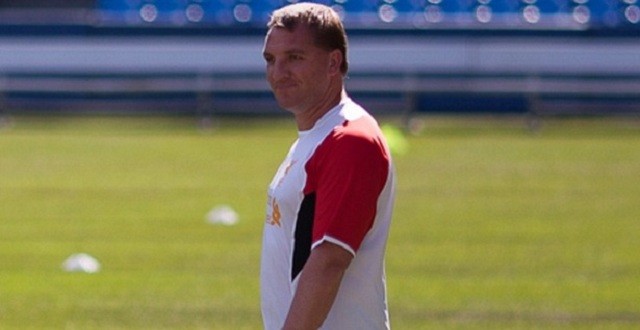 Not many teams consider coming within touching distance of a trophy only to fall at the last minute a positive thing. However, last season's title slip may have been a blessing in disguise as Liverpool look to use the experience gained to make a late run for a top four finish.
If there are still some skeptics wondering whether the Reds have become serious contenders in the race for Champions League qualification, Sunday's win over Manchester City would surely have cleared any remaining doubts. The most impressive part of that game wasn't just the result but how the victory was achieved.
Liverpool ran rings around City's midfield with Allen and, most notably, Coutinho making the likes of Fernandinho look like elementary school kids. The fact that the Sky Blues were restricted to one shot on target the whole game tells the whole story.
Despite this win, Liverpool still sits fifth with two points behind fourth placed Manchester United which for all the criticisms about their boring style of play, remain in the top four. With 11 games remaining in the season, and with games against United, Chelsea and Arsenal still on the cards the Merseysiders are fully aware that there's a lot of work to be done in order to get into Europe's elite competition. This is where the experience gained from last season is going to be crucial.
There are already signs that last season's mistakes– with the 2-0 loss to Chelsea ranking highest on that list– won't be repeated this time around and the games against Southampton and City provided ample evidence of that.
Unlike the previous season, the current team is more organized and patient. As such, they are less likely to pour large numbers forward blindly in search of goals, leaving huge spaces behind for exploitation by opponents. The Southampton game is an example of this. They took a third minute lead courtesy of a wonder strike from Phillipe Coutinho and patiently weathered the storm until a second half Raheem Sterling goal killed the game off.
This ability to be composed and effectively handle the pressure from opponents in certain games is an important characteristic that separates Champions League sides from Europa League sides. The truth is, there's bound to be games where the opposition is in control forcing your team to play the majority of the game on its back foot.
In these situations, the ability to remain calm and prevent the other team from converting their domination into goals while also maximizing the few chances you have is crucial. Jose Mourinho is a master at this simple smash and grab strategy.
Brendan Rodgers deserves huge credit for turning Liverpool's season around with his new formation and the recent mentality of the team. The current team is showing that not only can they win by playing attractive soccer, they can also win ugly when it is required.
Such a lesson would not have been learned if Liverpool had been crowned Premier League champions (in spite of their terrible defending) last season. Therefore, if this season ends with a top four finish, a significant part of the success will be attributed to the experience gained from last season's title collapse.