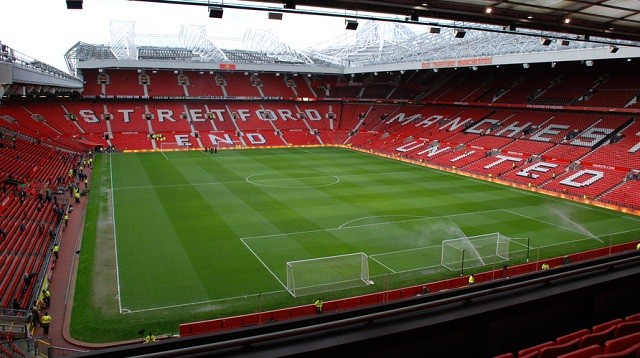 After several failed approaches to bring in quality players to strengthen their defence during the January transfer window, Manchester United are now, according to the media, willing to present a bid to FC Porto in order to sign the Brazilian right back Danilo.
Recent reports from both the Portuguese and the Spanish media suggest that, besides Real Madrid, Barcelona and PSG, Manchester United and Manchester City are also keen in having the Brazilian international in their ranks for the season to come.
In order to achieve such deal, they will need to pay FC Porto somewhere around the £30 million, since the two times' European champions are not willing to release the player just for the sake of it. The Dragons' chairman, Jorge Nuno Pinto da Costa, is widely known for his excellent negotiation skills and it will certainly not be easy to convince him to sell one of the team's most important players for an amount lower than the one mentioned above.
Danilo arrived at FC Porto back in 2012 for a considerable amount of money. The Dragons paid Santos somewhat around £10 million for him but he took some time to convince the team's enthusiastic supporters about his real value.
Danilo was not, and probably still not is, a regular defending-prompt full back and, as the most of Brazilian footballers that play in that particular position, he is fairly better when involved on the team's attacking movements than on the defending process per se. In his first couple of seasons with FC Porto, Danilo experienced several problems to adapt to European football and his overall defensive skills have always left something to be desired.
Danilo's poor marking skills, combined with his ineffective positioning during the team's defensive movements, transformed him into a target for the supporters' criticism, who were expecting more from such an expensive footballer.
Nevertheless, after two inconsistent campaigns, everything has changed for Danilo with the arrival of Julen Lopetegui at the helm of the Portuguese team last summer. The former Spanish Youth teams' manager "refurbished" Danilo and has been slowly transforming him into one of the most competent full backs in European football these days.
The 23 year old Brazilian defender is a completely different footballer this season, as he has not only improved his defensive skills,he also appears to be far more confident when involved on the team's attacking movements.
Danilo is now a hard working full back, something rarely seen in the so-called modern football these days, and he is above all an excellent team player that leaves his blood, sweat and tears on the pitch. The Minas Gerais-born footballer is now an extremely valuable member of Julen Lopetegui's team but his departure from the two-times' European champions is now almost a known fact.
A team as Manchester United would definitely benefit from having a player such as Danilo in their defense line, although, they will need to be very persuasive in order to convince both the player and FC Porto, especially if we have in mind all the other European football giants involved in the race for the Brazilian right back.