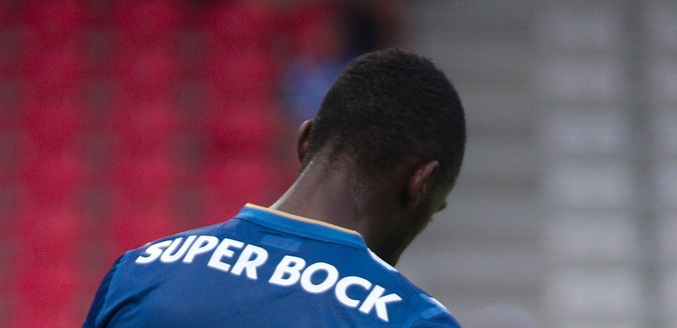 Once again, Arsenal are in the hunt for another attacking player. With Arsene Wenger having reached his quota of defenders in January, rumors have it that he will now focus on bolstering his forward line. The player that seems to have caught Wenger's eye this time is prolific Colombian striker, Jackson Martinez.
Jamie Sanderson of the Metro quotes Porto's president, Pinto da Costa, revealing that a move may be on the cards for Jackson Martinez.
"Jackson [Martinez] almost left last summer but we agreed he'd stay for one more year. If somebody pays [his value] he will go," the president disclosed.
Sanderson goes on to state that Arsenal are planning an offer of £29.5 million for the Colombian superstar, a fee that will no doubt satisfy Porto and allow for Martinez to make his move to the Emirates.
This is not the first time that Martinez has been linked to the Gunners, as Wenger has been keen to praise the poacher's abilities, per David Wright of the Daily Express:
"He could play in the Premier League, Jackson Martinez, because he has the body to make the difference," Wenger stated. "He uses in a very intelligent way his body, very short backlift and is a very good finisher."
As an Arsenal fan, a signing like Martinez excites me. Arsenal have been lacking a truly world-class forward to score all the chances that the midfield wizards serve up on a plate. Martinez could very well be that player. This season, he has been in terrific form for Porto, scoring 22 goals in 28 appearances, per WhoScored.com. If we're just looking at the numbers, then Martinez's value of £29.5 million is totally justified.
But there are a number of factors persuading me to conclude that he would not be an ideal signing. First of all, his age. Martinez will be 29 in October, and Wenger will never spend that obscene amount of money for a player at his peak. Let's not forget that if this deal were to happen, Arsenal's 3rd most expensive player in history would be in his late-twenties.
Mesut Ozil and Alexis Sanchez, Arsenal's other big money moves, were 24 and 25 respectively, when they signed for Arsenal. And they were already starring for the biggest teams in the world, Real Madrid and Barcelona respectively, proving themselves to be top players at the highest level. Whilst Ozil and Sanchez still have a high resell value, Martinez wouldn't.
Second, Martinez is not a huge upgrade on Olivier Giroud, Arsenal's starting striker. In his current form, the Frenchman has bagged 5 goals and assisted 3 in his last 7 appearances. Not too shabby. Yet, even if Giroud isn't able to — won't be able to — keep up his terrific form, he helps out the side by offering an outlet in attack, defending set pieces, and providing lay-offs into the feet of onrushing midfielders.
Whilst Martinez may have pace, Arsenal's center-forward doesn't need speed, as the likes of Welbeck, Walcott, Sanchez and Oxlade-Chamberlain support the striker. So why waste money on a player that isn't needed?
Thirdly, such a move would be damaging to Akpom and Welbeck's development. Chuba Akpom, Arsenal's fledgling forward, recently signed a new deal to keep him at the club, with the promise of more first-team football.
How would it look if only months after this agreement, Arsenal go out and spend a small fortune on Martinez? Bad… it would look bad. This brings up another question: What was the point of Arsenal even buying Danny Welbeck in the first place, if they're only going to go and replace him months later? I thought the plan was to build Arsenal around a core of young, British players that can develop into a Premier League winning side. But hey, what do I know?
Finally, use the £29.5 million on a defensive midfielder. Please Wenger. Go out and buy Morgan Schneiderlin, or any other worthy holding-midfielders. Coquelin is playing well, but form is temporary.
The addition of Jackson Martinez, whilst appearing as an attractive proposition, would ultimately be unnecessary. He's too old for Wenger, isn't a sufficient upgrade, would block the path of youngsters and the money could be used elsewhere. Wenger, if you're reading this, believe in the strikers you currently have at your disposal. Or failing that, buy a top striker. I'm talking about your Lewandowskis and Benzemas.
I believe that a team like Spurs may have more use of his services, as their current forwards are not up to scratch. However, even in a team like Spurs I wouldn't expect great things from him (ie Sergio Aguero). In fact, if Martinez joins Spurs, somehow manages to score 30 goals, and in the process of doing so, leads them to a BPL trophy, then Joey Barton winning the Nobel Peace Prize must be just around the corner.