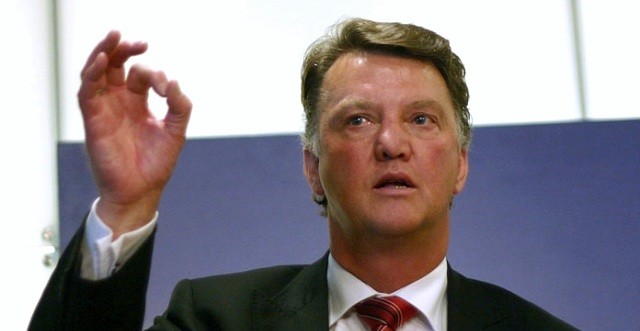 Another game, another abysmal performance, and another reason for Manchester United fans to wonder if their beloved team will ever return to being the entertaining side that won several hearts during the Ferguson era. Saturday's loss to Swansea again brought up some of the issues that have characterized Louis Van Gaal's reign at the club.
United under the Dutchman have been shaky at the back (in spite of their impressive defensive record) and possess no creativity going forward, all of which were evident in the weekend's defeat.
Most of this season's problems have been blamed on the manager's "philosophy" which tends to involve playing players out of position in unorthodox formations. Before the Swansea game, Van Gaal had the luxury of using victory as a defense for the team's poor performances. The loss to the Welsh club eliminated that excuse and you can expect the soccer community to give him a lot of stick for the next couple of days.
As a neutral, it is difficult to resist the urge to perceive all Manchester United supporters as spoiled fans accustomed to too much success. Afterall, how can a team that did not lose in 19 games face this much criticism from its own fans? Isn't the aim of this season a top four finish regardless of how it is achieved? These related and seemingly uncomplicated questions are not that easy to answer when you put yourself in the shoes of the club's supporters.
Every fan knows that part of what defines a great team is the ability to win ugly in certain situations. Ask Chelsea fans whether they cared how their team achieved the 2-0 win over Stoke back in December and the answer is obvious. A similar response will be given by Liverpool supporters if asked about their team's 1-0 defeat of Besiktas in the Europa League. The problem, therefore, arises when what is supposed to be the exception becomes the norm especially for a club of United's calibre.
Make no mistake, no rational follower of the Red Devils expects the club to immediately start putting in the mesmerizing performances that were characteristic of Alex Ferguson's time at the club. They know that this season is a rebuilding process and it will take time before getting back to those dizzying heights.
The issue that fans have with the team (and Van Gaal) is that grinding out unconvincing wins can only last for so long. Sooner or later, one's luck is bound to run out allowing another team to take advantage of the situation, as Swansea showed. After spending that huge amount of money to bring in new players, there's a minimum level of performance expected and sending in a thousand crosses for Fellaini to convert does little to meet those expectations.
Therefore to answer the earlier question, it is not that Manchester United's supporters mind whether they finish top four by playing boring soccer. Rather, they are scared that the team's tendency to be content with grinding out wins (which depends mostly on luck) will not be sufficient to ensure Champions League qualification next season.
There is no doubt that if the poor performances continue and the club still makes top four come the end of the season, the supporters won't have any qualms. However, until that happens, Louis Van Gaal's team needs to start dominating matches if they ever hope to win back the fans' confidence this season.