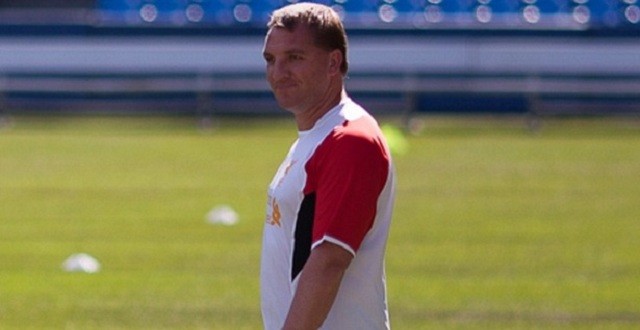 Soccer can be funny at times. One second everyone, including yours truly, is accusing Brendan Rodgers of spending over £100 million on flops and the next second, this same group starts praising the same coach for his ability to spot genuine young talent. No matter, whatever they are feeding the club's summer arrivals over at Merseyside that has made them all spring to life almost simultaneously, long may it continue.
That said, it wouldn't be surprising if a coach in Rodgers' position decides to call it a day and choose not to spend on new players come summer à la Arsene Wenger pre-Mesut Ozil. Afterall, if Diaby is treated like a new signing whenever he makes those cameo recoveries, there's no need why the return of Sturridge, the revival of Balotelli, Mignolet, Sakho, Markovic, and co. cannot be treated as such.
The Liverpool coach however, does not think that way judging from his planned triple swoop for Serie A players, Miralem Pjanic, Radja Nainggolan and Keita Balde Diao. According to reports from Daily Star, this move is part of an effort to sign a replacement for U.S bound Steven Gerrard.
Looking at the Liverpool team, the only positions in need of strengthening are the goalkeeping department, defense, and defensive mid-field. Even the holding mid-field position is not entirely in need of improvement as Emre Can is already a great candidate for that position.
And with Lucas Leiva still at the club (it'll be stupid to sell him this summer) there's no point in buying any more midfielders. Also, none of the three players the club is interested in plays in either defense or as a goalkeeper– the two positions really in need of strengthening.
Pjanic and Radja are both central mid-fielders who can also play as attacking mid-fielders. If bought they would face stiff competition from the likes of Can, Henderson, Lallana, Allen, Coutinho, and Lucas (depending on what position the coach decides to play them) all of who are crucial to Brendan Rodgers' high pressing style.
Having such players is good if you need a big squad but the team is already big enough because of last summer's arrivals. Furthermore spending a combined £50.9 million for two squad players is not really a wise investment. The third target, Diao, is a striker which makes his transfer the most unlikely as Liverpool already has five forwards, since Divock Origi is joining the team next season.
There's also the small matter of the club and coach escaping by the skin of their teeth in what would have amounted to "pulling a Spurs" had last summer's expensive recruits not stepped up their performances. I am sure Brendan Rodgers will be in no hurry to splash money in the coming transfer window as painful memories from his last active window are only just beginning to fade. As a result, the chances of any of these deals happening are remote at best.