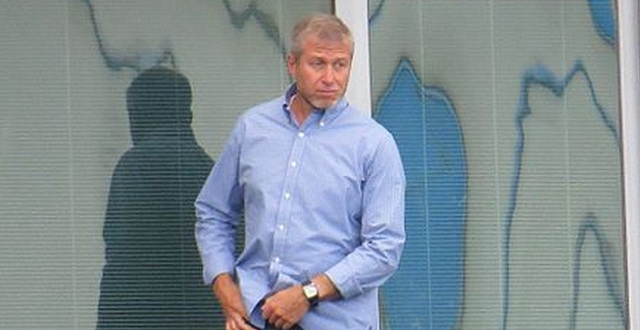 The youth are our future. Or have Europe's elite clubs forgotten?
In the English Premier League, for example, Chelsea and Manchester City consistently field (at least ten league appearances) a combined one player from their respective youth academies. John Terry, now 34-years-old, broke into the first team during a different era of English football. The era preceding the rule of billionaire owners and record transfer fees.
In the nearly twelve years since Russian oligarch Roman Abramovich purchased Chelsea, the team have experienced unprecedented success. With such riches, no player was beyond the ambitions of Mr. Abramovich. Chelsea twice broke the British transfer fee record enroute to acquiring eleven major trophies in his first ten years in charge. The era of the billionaire has been prosperous for everyone associated with the London based. Everyone except for the youth players, that is.
During Mr. Abramovich's reign the most successful Chelsea youth player has been Ryan Bertrand. His record with Chelsea would hardly be considered successful had it not been for his start in the 2012 Champions League Final victory. Mr. Bertrand began his senior career with six consecutive loan spells before debuting for Chelsea in 2011. Over the course of the next three seasons Mr. Bertrand made just twenty-eight league appearances before becoming a Southampton player last August.
This is not to say Chelsea's youth academy was void of talented teenagers. Every August there was a new candidate for breakout player, and every May he was a failure, never quite good enough to get more than five minutes at the end of a 5-0 Chelsea victory. Many of these players were sold for minimal fees and are experiencing success elsewhere.
Mr. Bertrand, for example, has started twenty-two matches for this season's top rated Premier League defense. Similarly, Jeffrey Bruma is now a standout defender for Dutch Eredivisie leaders PSV after four appearances and two loan spells during his four years at Chelsea. Winger, Ghokan Tore, never played a match for Chelsea's senior team and is now rumored to be on Manchester United's list of targets after a successful spell at Turkish club Besiktas.
A number of youth prospects are still bouncing around loan spells at smaller clubs throughout Europe with the faint possibility of playing for Chelsea. Josh McEachran was for a while the supposed heir to Frank Lampard's midfield throne. Five loan spells later, the 21-year-old is struggling to make his mark at Vitesse Arnhem, a mid-table Eredivisie team. With recently acquired international's Cesc Fabregas, Oscar and Juan Cuadrado it will take a miracle for Mr. McEachran to ever get his shot with The Blues.
Undoubtedly, it is near impossible to project the skill a fourteen-year-old possesses to his twenty-year-old self. It could be argued that, as is the case with a majority of youth players at any team, these players who showed exceptional skill as children did not grow to the level demanded in order to succeed at the highest level.
However, the problem is much more complicated at top clubs such as Chelsea. Most Billionaires, including Mr. Abramovich, do not have the patience nor desire to watch their team grow from the youth level. They expect immediate success and youth players rarely give you that. At least not at the level expected. Mr. Abramovich has shown his impatience throughout the years with a handful of impulsive firings. Firings deemed justifiable after not a year, but rather a month of poor results. Anything less than a league title or Champions League trophy has seen managers relieved of their duties.
This need for expeditiousness directly impacts the first team. A manager is reluctant to give youth player's game time in fear that their inexperience could lead to a crucial mistake. However, if the player is never given his chance then he remains unqualified.
Even when given time it is often alongside other fringe players in cup competitions, against lesser opponents. Academy players have one, maybe two chances to shine and those are alongside players whom they would rarely play alongside in league matches. When they do play well there is the stigma that is was against inferior competition. In that sense the youth player is never given a fair attempt to succeed.
Where there are weaknesses at Chelsea, the holes are rarely plugged with youth. Rather at the start of each summer (or in January) the club splashes out tens of millions to bring in players from across the globe. Many times the player has no experience playing in England, yet he is trusted more than the 20-year-old academy standout. Money conquers all and even if the purchase is a failure the owner is showing that he can afford whoever he wants.
In the last two seasons Chelsea have sold a number of young players whom they bought only a year or two before; Kevin De Bruyne, Romelu Lukaku and Andre Schurrle to name a few. Mr. De Bruyne and Mr. Lukaku have proved themselves quality players elsewhere and were hardly given a sniff at Chelsea. In fact, Mr. De Bruyne has done so well at Wolfsburg in Germany that Chelsea are reportedly interested in buying him back.
This tactic has already proven successful with Nemanja Matic and further gives the illusion that academy products aren't needed. Why spend time developing a player on your own when you can sell him and buy him back if he abroad?
Recently implemented financial fair play regulations may have an impact on how much top teams can buy in the coming years. Chelsea, with some unknown magic, have managed to sell a number of their peripheral parts for huge sums of cash. Notably making large profits on David Luiz and Mr. Lukaku. This has allowed them to continue to spend on top players.
However, there is likely to be a point when Chelsea no longer have the pieces to sell in such lucrative deals. If financial fair play becomes more strictly enforced Chelsea, and other top clubs, will be forced to promote from within. The Blues understand this and have begun to invest more heavily in their academy players. It remains seen how much of an impact the promising group of young talent will make in the Premier League.
Chelsea currently list six academy players (excluding Terry) in their twenty-three man senior squad, though only Ruben Loftus-Cheek has made an appearance (a last minute substitute against Manchester City). It is difficult to see any of the six making a large impact this season given the strength of the squad and importance of the games to come. If Chelsea maintain their Premier League lead and secure an early title the youth could be given some playing experience. This leads to the same conundrum as the league cup.
Roman Abramovich is the single most important factor attributing to Chelsea's decade plus of success. However that success has come at a price. Youth players are expected to succeed when they play at a new club every sixth months, or get one chance with senior players in a league cup match against a third division side. Managers do not have the time to work a young player into the squad when the owner is impatient and tyrannical.
Rather than simply forgotten, the youth at top clubs suffer a much more disheartening fate. They are neglected all too often and abandoned far too quickly.