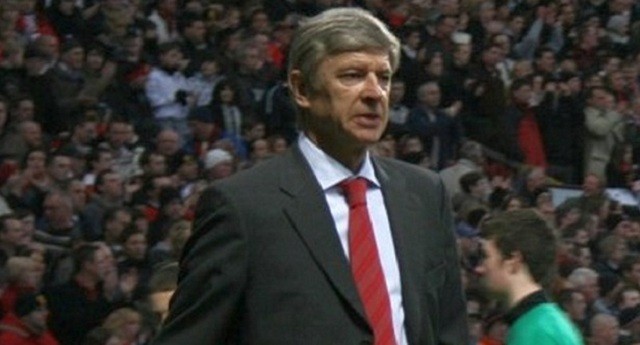 The rotating door that is the Arsenal midfield is becoming quite a situation in North London. As Gunner followers everywhere know, Arsenal have a surplus of midfield players, specifically in the attacking role.
While this doesn't seem like a problem at all, the players in mention all command playing time, which prevents from allowing a consistent starting eleven to gain chemistry together. Now into early February, the club has been stricken with an injury crisis, and it might be just what Arsenal needs to sort out the midfield.
Arsene Wenger likes to use a 4-2-3-1 formation, which deploys three attacking midfield players. You could though debate that there is four spots, as Arsenal typically only play with one holding midfielder and two attacking centrally, along with the two out wide.
On the current roster, Arsenal have Alexis Sanchez, Mesut Oezil, Santi Cazorla, Aaron Ramsey, Jack Wilshere, Tomas Rosicky, Alex Oxlade-Chamberlain, Theo Walcott , and even sometimes Danny Welbeck all competing for those four spots. With players all of their quality, you could make two starting Premier League midfields out of this selection.
To begin the sorting, there is one player who is a lock to start game in and game out in the Arsenal midfield. Alexis Sanchez has been undoubtedly Arsenal's best and most consistent player this season, recording 12 goals in 21 appearances.
Sanchez has been the work horse for Arsenal, continually being the spark they need. Whether that be chasing down balls and harassing defenders or scoring and creating goals, there is no question that Alexis is a star.
Next, we can move to the remaining few strong options. Mesut Oezil has recently returned from knee injury and quickly found his form years past again. While playing for Real Madrid, Oezil was one of the best midfielders in the world. If he can continue the play he has regained, he will certainly solidify his place to consistently start in the Arsenal midfield.
Another player who is currently making a strong bid for a steady starting role is the Spaniard Santi Cazorla. While he was out of favor earlier in the year, he has recently found some high quality form. A majority of the games in the second half of the season so far have been greatly influenced by Cazorla. When scoring, Cazorla's confidence is sky high and he plays with exceptional technique. If he keeps playing as is, he is the main contender for the starting central role in the Arsenal midfield.
Winger Theo Walcott is another player with undeniable talent who has been battling injury. The speedster has, like Oezil, recently returned from knee injury. Also like Oezil, he has found his form again, back scoring goals like he was last season.
He has screeching pace to get behind defenses, and when played through he will bury his finish more likely than not. While he says he is and looks to be healthy, Arsenal fans will be cautious. When on his game, Walcott is a scary talent who would most certainly command a starting role on a regular basis.
As I believe those previously mentioned four players would be the ultimate desired starters, we can now move on to the other players that are going to be fighting for playing time. Aaron Ramsey was a great delight during last year's campaign.
Hampered by injuries most of his young career, Ramsey found a stretch of good health last year and quickly rose to be one of Arsenal's best players. This year though, he has been riddled with injury once again it is keeping him to find his consistent form and health. Once a no brainer to start, Ramsey will have to work hard to get back into that position, as Arsenal now has fantastic depth in that area.
Jack Wilshere is an unfortunate player who has been sidelined with injury for seemingly years now, which has hindered his development into a consistent starter. Wilshere was hailed as Arsenal's 'golden boy' coming through their system, but has still yet to live up to his full expectation. He is still a quality player though, as he posses many great attributes of a midfielder, as well as still only being 23 years old.
Wilshere is questioned a lot for his discipline and aggressiveness, which has left Arsene Wenger with a struggle to find a spot for him. On the ball though, Wilshere is something to behold. He possesses a phenomenal first touch, gliding past defenders easily and then having the skill to produce a quality pass. When it comes to finishing though, Wilshere leaves Gunner fans wanting more. He has all the promise to be a great playmaker, but has yet to put everything together.
Another very promising young player in the Arsenal ranks is Alex Oxlade-Chamberlain. The 'Ox' has really came into his own this year, often stretching defenses with his great pace and challenging keepers with his skills in the box. He has also been battling minor injury lately and that may have just cost him a starting role, similar to Ramsey and Wilshere. Also like Ramsey and Wilshere, Chamberlain has a chance to be a huge component for Arsenal in years to come.
A true veteran on a youthful team, Tomas Rosicky is still very talented although being one of the older guys in the squad. He is certainly a little lower in the starting totem pole at Arsenal, although he would start for most other clubs. Nonetheless, he is a fantastic player to bring off the bench and to add a spark to any game.
Danny Welbeck has mainly been a striker since his arrival at Arsenal, which would make sense since that is his natural position. Wenger though has deployed him sparingly on the wing though in the absence of Theo Walcott, and to some avail. He has a great work rate and possesses the technical ability to play in the midfield. He is certainly a great second option for midfield when he isn't starting up top for the Gunners.
While having three very good players all out with injury would seem like a terrible thing for a club, it has in turn helped sort out the midfield for Arsene Wenger and Arsenal. Having such depth at a certain position can almost seem like a burden for the manager, but in this case may come as a blessing.
It will help him determine the starters along with not burdening him with the responsibility of benching the others. I'm sure if you asked Wenger he would rather have a problem of too many healthy players, but in this case we can hope it propels Arsenal to solidifying an all-star lineup.