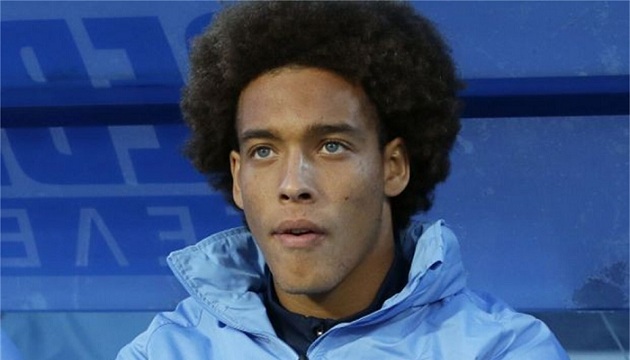 The January transfer window has already passed and Manchester United weren't able to take any real profit from it. The arrival of Victor Valdés has failed to have a major impact on a team that possesses someone as David de Gea defending its net, often saving them from most of their childish defensive mistakes.
The Red Devils spent big money last Summer and that was probably one of the reasons they refrained their enthusiasm during the January transfer window. Nevertheless, both Louis Van Gaal and the team's scouting department are certainly preparing the season to come and the rumours about possible new signings can already be seen all over the web and on several sports newspapers as well.
Some English and Italian media have recently suggested that Manchester United were interested in bringing in the powerful Belgian footballer Axel Witsel from Zenit St. Petersburg next Summer in order to strengthen their already talented midfield line. In a recent interview to a Belgian media source, Axel Witsel confessed his passion for Manchester United and for the English Premier League and has not ruled out an hypothetical move away from Russian football during the next transfer window.
Witsel arrived at the Russian petrodollar giants of Zenit back in 2012 from SL Benfica and he immediately cemented his place at the team's starting line-up. Before having a go at the Russian frost, Witsel had an excellent stint with the current Portuguese champions, SL Benfica, where he was probably the most influential player from Jorge Jesus' team. His top quality caught the attention of Zenit who paid Benfica some outrageous £32.5 million to take him to the city of Peter the Great.
After the arrival of the former Spurs' and Chelsea's manager, André Villas-Boas, at Zenit, Witsel has somewhat regained his importance in the team's maneuvers, as he benefited a lot from the tactical improvements implemented by the young Portuguese manager.
It is fair to say that Witsel's consistency in the midfield area is also one of the reasons why Zenit are currently at the top of the Russian Premier League. The Belgian all-round midfielder's excellent marking, passing and ball control skills are of the utmost importance in Zenit's intermediate line and, although he is not a prolific goal scorer, his work rate and contribution to the team is somewhat remarkable.
Witsel can assume very different roles at the center of the pitch, whether by working as some sort of deep-lying playmaker, side-by-side with a defensive midfielder, or even as a box-to-box or an advanced playmaker behind the team's strikers. His off-the-ball and concentration skills are remarkable, something that transforms him into a very valuable member to any team's game strategy.
An eventual move by Witsel from Manchester United might still be no more than a simple mirage, although, it is fair to say that someone with such impressive skills would surely provide United that much needed balance between lines, which they they have missed so many times this season.