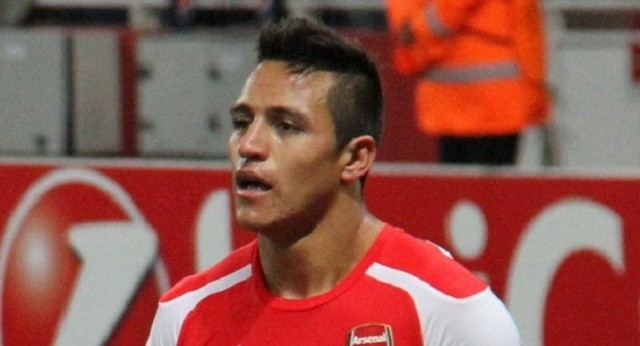 Arsenal struggled offensively in their North London derby match against Tottenham on Saturday, so it is welcome news that 18-goal scorer Alexis Sanchez is cleared to play against lowly Leicester City on Tuesday, according to manager Arsene Wenger in a pregame interview with BBC Sports.
Arsenal took an early lead Saturday, but were dismantled by Tottenham in the second half with constant pressure and a stronger desire to win. They struggled offensively with possession and did little in terms of deep penetrating runs. The addition of the Chilean international will help greatly in this department and will give them an outlet when pressure builds on the defense.
Sanchez has been out for two games with a hamstring injury but has made a quick recovery. It is unknown if the player will earn the start against the last place team in the Premier League or if Wenger will bring him in as a sub.
Sanchez has publicly stated he did not want to take any time off this season, but was finally forced out with injury. Wenger commended the player for his fitness and determination to stay on the field.
He said, "He (Alexis) has had a bit of a winter break now, one that he didn't really want but he got one and I think he will now be recovered and fit until the end of the season. It was difficult for him not to play against Spurs. If it was the last game of the season he would have played."
He also pointed out the timing of the injury was the deciding factor in determining when to allow Sanchez to return. Wenger continued, "For us it is important that he has no setback as once you go into February, if you have a muscular injury and a guy has a setback, you say bye, bye as the season is over as it is six weeks out. By the time you come back to your full level it is April and that is why we didn't take the gamble of rushing him back."
https://www.youtube.com/watch?v=JqW25y0TxvE