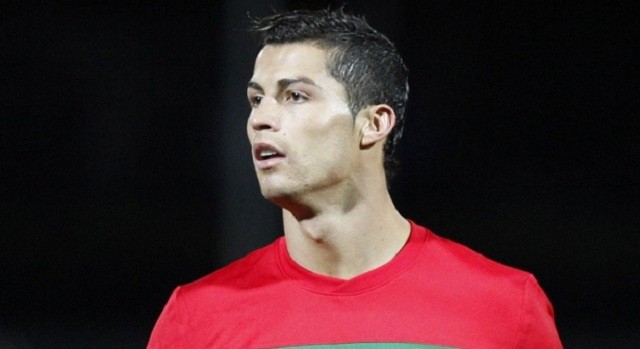 In the midst of a bad streak involving suspensions and injuries, Real Madrid visit Atlético Madrid. Los Blancos will play their city rivals with the hopes of leaving behind the bitter recent results against them. With an unusual back four, Ancelotti will have to prepare the tactics well if they don't want to drop points again. Atleti will stay true to their style and have the home factor in their favor.
Preferred Formation: 4-3-3/4-4-2
After James got injured in the last match, Carletto gave Jesé a chance. Ronaldo is set to come back and the 4-3-3 won't be enough against the rival's brilliant attackers. Because of this, the 4-4-2 hybrid will come back, with Bale lending a hand in the back. Much like in the Portuguese's absence, the squad will have to play as a team and work together to get the three points.
GK: Iker Casillas
A solid match versus Sevilla will boost his confidence before this visit. Simeone's men haven't been Iker's favorite recently, meaning he will have to play a perfect game. He must keep the defense focused.
RB: Dani Carvajal
The numerous defenders set to miss the match will make Dani a certain starter. He will have to make an effort to work effectively in defense and attack. He should follow Arbeloa's good performance on Wednesday.
CB: Raphaël Varane
The Frenchman had to turn into the absolute leader of the defense when Ramos left. He continues to grow into an essential player for Ancelotti. He'll have to perform as he usually does and give even more on Saturday.
CB: Nacho Fernández
His sudden entrance didn't make the team weaker, as he gave a very good performance. With the exception of a few mistakes here and there, he can be an asset to the back four. He'll have his toughest test at the Vicente Calderón.
LB: Álvaro Arbeloa
A good night against Sevilla set him up to repeat the starting role on the left side. Despite his habitual lack of contributions, he did well recently. He'll be the oldest of all the defenders and will have to set the example.
RCM: Sami Khedira
Illarramendi could be a safe choice as well. However, the coach's typical indecisive behavior with the German and the Basque make it harder to pick. Adding Sami's strength would be the better choice.
CM: Toni Kroos
Lucas Silva hasn't made his debut yet, still it's unlikely he'll do as well as the German. Toni will have to power through until he's granted more rest. He hasn't beaten Atleti yet and this would be the ideal time for his first time.
LCM: Isco
Next to Benzema, one of the best performers recently. He tends to disappear at certain moments, yet his presence is assured. Ancelotti doesn't have too many alternatives and Isco will have to do his box-to-box work.
RW: Gareth Bale
He didn't shoot on target on Wednesday and didn't live up to the expectations in the last two matches. He should replicate his level from last year and be decisive in the biggest and most difficult challenges.
ST: Karim Benzema
When CR7 was suspended, he was one of the few that completed great games. One of La Liga's toughest defenses will be in front of him. This isn't his favorite team to play against, but it's never too late to start scoring.
LW: Cristiano Ronaldo
The Ballon d'Or should return refreshed and with a new mentality. With the hopes of leaving behind his poor month of January, he has to show everyone he's the world's best. The team played well without him, so he must continue that trend.
(4-3-3)