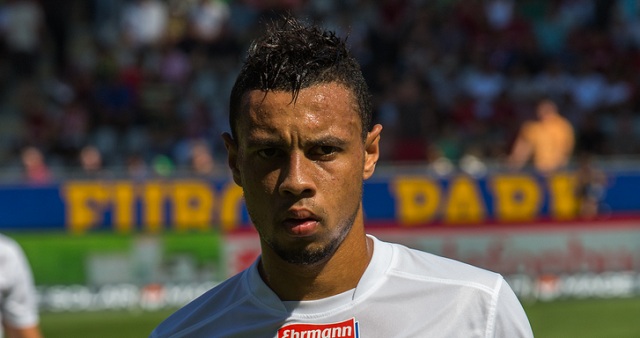 Arsenal legend, Thierry Henry, has heaped praise on Francis Coquelin's performances, and affect they have had during Arsenal 5 game win streak. The comments were made while Henry was serving in his new role as a Sky Sports pundit, during their coverage of the January Transfer Window Deadline Day.
Coquelin has been praised by his teammates and manager a like, with his performance against Manchester City especially eye catching.
"He has been amazing, Arsenal don't look like they will concede, they can score and he gave everyone protection everybody was talking about," said Henry when discussing Arsenal's current form and Coquelin's performance.
The King claimed that Arsenal's best piece of transfer business this window was bringing Coquelin back from Charlton.
"Sometimes you look for that player and they are right in front of you. But the guy has matured, he went on loan, and knows he had to perform and he is doing it."
Henry was quick to point out that Coquelin must sustain this form not only into this year but also into next season.
"What Coquelin does is allow you to go for the player you want in the summer, because in January you go for the player that is available."
"Coquelin allowed Arsene to go for someone he really wants, or if Coquelin does the job really well, he can stay."
Henry makes an excellent point here because it's not a given that Coquelin performs the way he has the rest of the season. Spending on a defensive midfielder in January would have probably meant overpaying, not necessarily getting the player you want, and affecting your summer plans as you may have to use funds allocated to the summer window.
Coquelin's contributions have absolutely been seen on the field, but maybe they will also be seen in the bank.