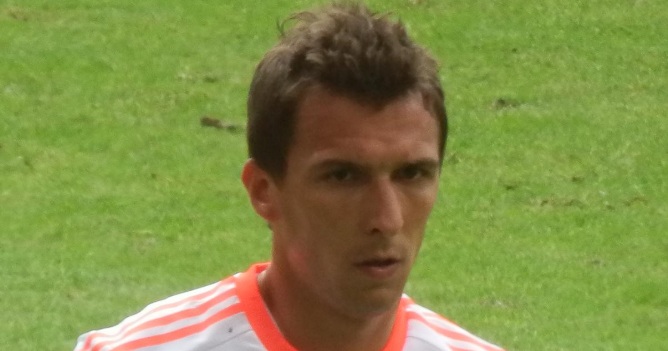 With just a few days left in the transfer window, the Metro is reporting that Arsenal are lining up a 26 million bid for Croatian striker Mario Mandzukic. The forward has apparently been told to leave Atletico before the deadline on Monday.
The 28-year-old Mandzukic has been a goal-scoring machine over the past few years, for club and country. Known for his fitness, Mandzukic is a menace for opposing defenses as his size and persistence causes plenty of fits. Atletico Manager Diego Simeone says that the big Croatian could play back-to-back games because of how fit he is.
He is a physical forward who has very good movement and strength on and off the ball, similar to Oliver Giroud in that regard.
Unlike Giroud though, Mandzukic doesn't posses the greatest technical ability in his boots. While he can certainly provide a finish at a moments notice, his play in passing and dribbling would certainly be his weak link. This could be a problem in Arsene Wenger's system, which is very passing oriented.
While Mandzukic is certainly a quality player who can score goals in bunches, Arsenal may not be the ideal fit for a few reasons. One reason would be the fore mentioned lack of technicality, which could cause him problems in Wenger's style of play.
The second being that Arsenal don't necessarily need to add another striker as much as they would a player who is more defensive minded, especially with Danny Welbeck set to return from injury.