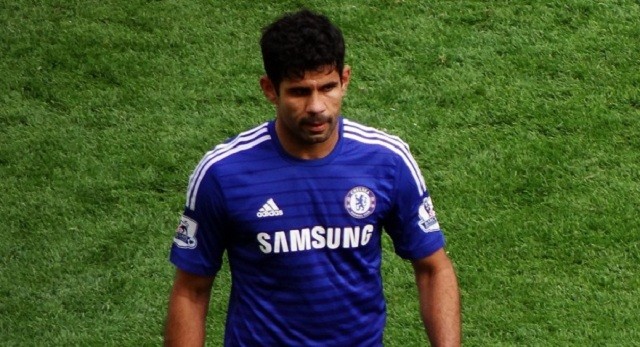 The tendency of coaches to publicly defend their players in the aftermath of a poor performance, unprofessional behavior, and so on is nothing new in soccer.
These managers intentionally use various techniques to take attention and pressure away from their players. Statements like "it wasn't a penalty, the linesmen had a poor game…" have become so common in post-match news conferences that most losing coaches today, use the aforementioned or similar words to defend their respective teams.
That is of course, unless you are Jose "Mouth of the North" Mourinho and decide to take it up a notch by declaring your team victims of a campaign.
The benefits of using these mind games, and Alex Ferguson was a master at this, to deflect attention away from your team's performances are well known. For starters, it gives your players the breathing space to focus on getting things right for the next game rather than being distracted by criticisms about their last performance. Also, it enables the coach have control of the situation.
That is, instead of having several voices in the players' heads– as would have been the case had the public's attention not been taken off the team– the only voice at play would be the manager's. He would be able to more effectively point out the errors in the previous game and communicate his strategy for correcting them in the coming games to the team. It is this second reason for defending players that I wish to stress on.
Insulating a team from public criticism, though beneficial, can turn ugly pretty fast when it is not supported by private disapproval. After isolating a player from outside voices, the coach has his undivided attention and can use the opportunity to help him correct his mistakes and improve.
However, failure to do this may give the player the impression that his actions are totally acceptable. Diego Costa's stamp on Emre Can and Martin Skrtel in the Capital One Cup semi-final against Liverpool is a typical case in point.
Those two incidents were not the Spaniard's first since his move from Atletico Madrid to the Bridge. He has been involved in several incidents like that during the season. His lashing out at Gylfi Sigurdsson in the Swansea game earlier this season is another example that comes to mind.
In all these instances, not only has he escaped punishment from the FA, he has gotten the public backing of his manager (when asked). When one considers the fact that the Swansea game was as far back as September last year you get the impression that Costa also has the private backing of Mourinho.
Otherwise, how do you explain all the other similar incidents he has been involved in since. Surely, had Mourinho secretly condemned his knack for playing dirty, he would have changed his ways by now.
What's worse, there aren't even any signs to suggest that the Portugese will see anything wrong with his star player's style of play anytime soon. His statements supporting the striker after his obvious "visible to the blind" stamp on Emre Can further illustrates this point.
Thankfully, the FA stood its ground in the decision to ban Costa for three matches following the Can episode. All of this would have been avoided had Mourinho just told his striker to dial it down a bit. Now he faces the prospect of playing Manchester City without his two star players– Costa (guaranteed) and Fabregas.
Knowing Mourinho, he is bound to come up with more "campaign" conspiracy theories in the post-match press conference should his side lose to Manchester City. For now, it's best to sit-back and relax with a bag of popcorn and watch as events unfold.