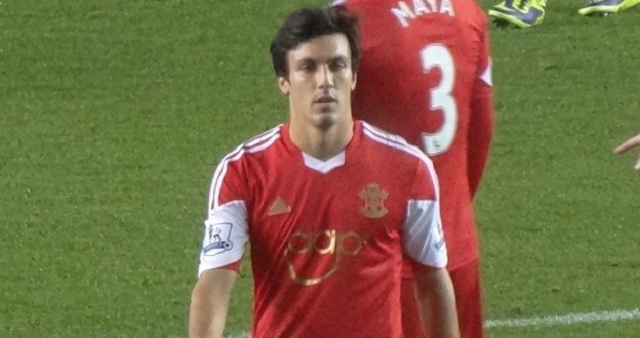 According to the BBC, Swansea City are in talks with Southampton FC about the permanent transfer of one of their players, midfielder Jack Cork.
Cork, 25, has made 15 appearances on the season and has repeatedly talked about his intentions to make a permanent home in Southampton.
The former Chelsea youth product would be especially welcome in Swansea after the departure of Wilfried Bony to Manchester City, and Swansea definitely has money to throw at Cork from the money they made from Bony's deal, about 28 million pounds.
Southampton manager Ronald Koeman has said that the Saints have offered Cork a new contract, so it is really up to Cork to decide whether or not he wants to stay on the south coast, especially as his contract expires this coming summer.
With the transfer window closing February 2, Swansea manager Garry Monk is desperately looking for a fourth player to add before the windows closes. Cork's father Alan was the manager of Swansea from 1997-1998, so the connection is clear. With Swansea definitely being able to afford him, the decision will be up to Cork.
If he does leave, the Saints already have a multiple possible plans to put in motion. Koeman is especially keen on Tonny Vilhena, a 20-year-old midfielder from Koeman's former Eredivisie side Feyenoord.
Koeman's previous experience with Vilhena may be a deciding factor, especially since he will have to compete with the likes of Manchester United and Juventus for this young talent.