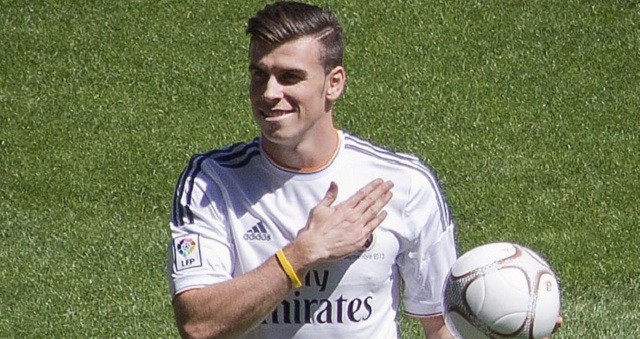 It will only get tougher for Real Madrid from now on. Ronaldo's suspension and the rise of Barcelona will put a lot of pressure on Los Blancos.
In the first leg, they lost to Real Sociedad without Ronaldo, this time they'll have to do try that again. With the uncertainty of Lucas Silva's potential debut, Carlo Ancelotti will send out his strongest lineup in order to keep the three points at home.
Preferred Formation: 4-3-3
Lucas Silva's arrival could open up a variety of system possibilities. However, until his adaptation is complete, it's unlikely Ancelotti will start a revolution.
Sans Ronaldo, the main change will come in the BBC, as Bale is expected to remain on the right and James will be pushed forward on the left. Illarramendi would come in and give creative freedom to Kroos and Isco.
GK: Iker Casillas
Last time he played Sociedad, he conceded four goals. He'll have a shot at revenge at home this time. It's good to point out that Keylor Navas could be the surprise on Saturday. We'll know for sure right before the match starts.
RB: Dani Carvajal
The whole defense has been shaky recently, still these are the best men out of the whole set of defenders available. Dani will have to work extra hard in not leaving his wing open and let Sociedad profit.
CB: Raphaël Varane
Pepe's absence gives him one more chance to keep proving his worth. His form has been suffering lately, with a few important mistakes here and there. Going back to his former self will be essential.
CB: Sergio Ramos
He continues to be in the eye of the storm. His worst month of the season should be closed with a performance that brings hope. Aerial plays and set pieces will need additional attention.
LB: Marcelo
Much like Carvajal, he needs to be careful when he goes forward. Any minimal advantage could be a blessing for the rivals. This could be a match for Coentrão, but it seems the Brazilian will feature once again.
RCM: Asier Illarramendi
Despite rumors emerging constantly about his potential exit, it seems Carletto will show he trusts him by playing him. Lucas Silva is here, but the more squad depth in the midfield, the better.
CM: Toni Kroos
Silva could give Toni some more rest. This probably won't happen until later, maybe once Modrić comes back. In the meantime, the German will have to continue being the anchor of the team.
LCM: Isco
It will come down to Ancelotti's preference, yet Isco has the most chances of staying in the midfield. While he continues to be praised by his defensive sacrifice, being critical to creating opportunities is also vital.
RW: Gareth Bale
Last week's savior will experience Ronaldo's absence once again. Last season he showed he could be the leader when the Portuguese wasn't there. However, he needs to prove it this season. Sociedad and Sevilla are the perfect rivals for that.
ST: Karim Benzema
Also getting some praise from his equalizer last week, he won't have CR7 there to profit from his passes. Still, this could be the perfect time for him to be the one receiving and finishing those last passes.
LW: James Rodríguez
The Colombian isn't a stranger to playing a little bit than his usual spot. There's a chance he could me moved to the right. Nevertheless, it's more likely that Bale and him will exchange wings from time to time.
(4-3-3)