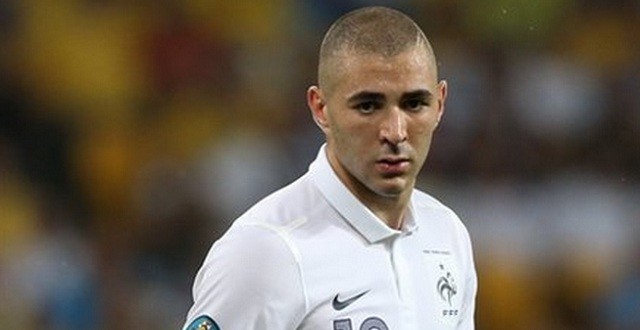 According to a report from The Telegraph, Real Madrid may try to offload French striker Karim Benzema in order to fund a move for Liverpool's Raheem Sterling.
It is thought the team could possibly wait until the summer transfer window to add Sterling but it is highly unlikely they would ship Benzema to London without securing a signing to replace him.
Los Blancos are currently in the driver's seat in La Liga with a game in hand, and are still in the running to defend their Champions League title with a favorable matchup with Shalke 04 in the Round of 16.
Benzema has tallied 15 goals in 30 appearances this season while Sterling has less than half that output with seven goals in 30 appearances. This clearly would not be a player for player switch which would force Madrid to come up with another player to replace Benzema in its formation.
The reigning European champions have no shortage of talent to put out on the field and this swap would require an adjustment of some kind.
Real, always interested in generating headlines, could like the idea of bringing in the flashy Englishman and believe the addition could gain them even more followers, specifically in England.
https://www.youtube.com/watch?v=UY1NGUq-Tz0
https://www.youtube.com/watch?v=FvftvyFbXKA