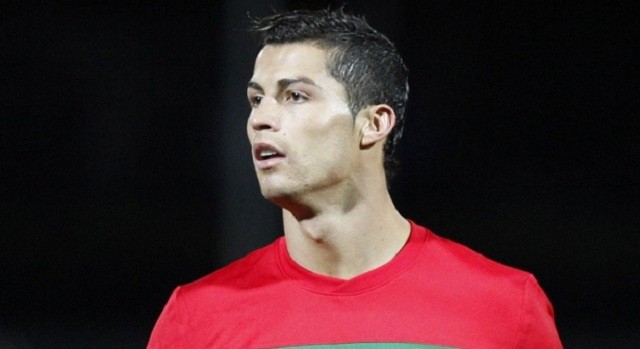 Being one of football's biggest stars certainly puts a lot of pressure on you. Only those who are mentally strong can manage to keep up that high level throughout an entire career. Cristiano Ronaldo has definitely been one of those people, since he hasn't only maintained a great form, but also improved each year. Nevertheless, many fans have gotten used to seeing the Portuguese have a series of mediocre games.
Normal people could understand a decline in form from time to time. However, this problem usually occurs in the months surrounding the Ballon d'Or. We've explained the effect of this award in another piece. In addition to this, it seems other problems are affecting CR7's performances. Only him and his inner circle know the truth, so all we can do is speculate.
What's very clear is that this isn't the same Ronaldo we saw in the early months of the season. That Ronaldo was a goal machine, and if he didn't score, he still managed to assist and be important. His first half of December was great with six goals in three games. January has been his second weakest month of the season, following August. Still, despite his four January goals, his contribution has been average.
While it's unfair to only blame one or a few players for the team's current form, Ronaldo does deserve a share of it. We see him almost disconnected in some matches, with Isco, Bale and Benzema taking the role of leaders. Usually it's the other way around, as Cristiano spreads his mentality to his teammates. The keyword here is mentality and unfortunately, things aren't probably going well in that area for him.
Football players must get used to having their lives being in constant observation by the media. Much like actors and musicians, every single thing is under scrutiny. For Ronaldo, his personal life has garnered attention in the past weeks, as his breakup with his longtime girlfriend has generated many rumors about the cause. Sometimes people forget, but stars are also human, regardless of their profession.
Only he can know what's really going on, still his aggression last weekend will probably be a good thing. He has apologized to Edimar, and the Brazilian has even asked for a normal suspension. Regardless of how many games he will miss, this might be a chance for Ronaldo to reflect on the whole picture. The aggression was like hitting rock bottom and letting the pressure beat him. As a natural winner, he knows he will bounce back.