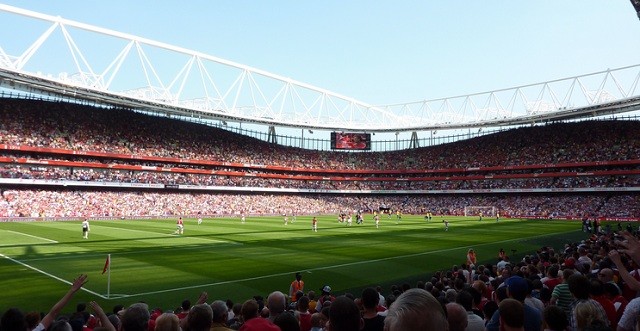 Arsene Wenger has confirmed to BT Sport that Gabriel Paulista will sign for Arsenal and that the deal should go through by tomorrow.
Yesterday various reports, including in the Guardian, stated that Villarreal had confirmed via their twitter account that they and Arsenal had come to an agreement for the transfer of Paulista.
The agreed upon fee is believed to be in the region of £11 to £13.5 million, with Joel Campbell joining Villarreal on loan for the rest of the season, as a sort of makeweight.
"Yes, they are accurate. It is very, very, close. It should be done tomorrow," Wenger somewhat uncharacteristically said when asked about the reports of an agreement for Paulista.
Wenger went further and praised the defenders youth, size, pace, and ability as a defender. It's clear that Wenger believes Paulista has potential, seeing as Paulista has yet to feature for Brazil and has only played in Europe for one year.
The main issue that has been making the rounds regarding this transfer, an issue that FutnSoccer covered earlier in the week, is Arsenal's ability to acquire a work permit for Paulista. It is believed that Arsenal is going to have make the exceptional talent argument.
When asked about the issue of the work permit, Wenger seemed calm saying, "We will be alright on that front."
Surely with the quality of the players who are returning from injury, the emergence as Francis Coquelin as a quality defensive midfielder, the addition of Paulista, creating a little depth at center back, and Arsenal seeming to click again, the Gunners are one to be reckoned with the rest of the season.
Arsenal could now make a run at the FA Cup, especially seeing as most of the top 10 placed Premier League teams are out of the Cup already, and with some luck in the draw, Arsenal could make a run in the Champions League.
https://www.youtube.com/watch?v=vxjfP1CA5O8