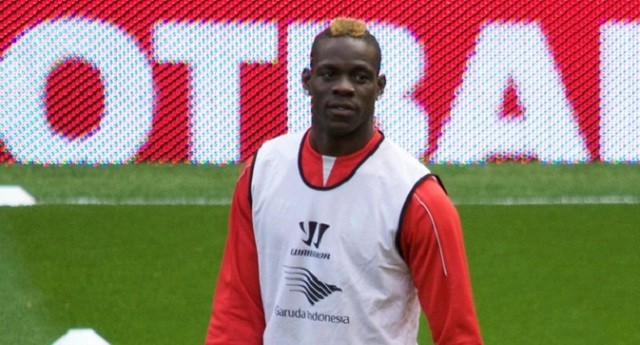 Saturday's FA cup clash between Liverpool and Bolton raised several interesting talking points ranging from the Championship outfit's impressive defensive display to the Reds' lack of a killer instinct.
Despite this wide array of discussion topics, what struck me during the game was not match related. Rather, and for the umpteenth time, I was surprised by how quickly Mario Balotelli is becoming the forgotten man at Anfield.
The Italian's last appearance for Liverpool was as a substitute in the 1-0 defeat of Sunderland earlier this month. When you think about it that was not so long ago.
So, why is it then that the introduction of Fabio Borini (his second appearance in a row) to help find the winner against Bolton was greeted with such air of normality? Was he not the same player who not so long ago was deemed surplus to requirements? The answer to these two, related questions deals with the fulfillment of expectations. One player has fulfilled and even exceeded expectations while the other has not.
Unlike his fellow Italian, Balotelli is a player with a high reputation and as such, much is expected of him. He is one of those players who many believed was– some still hold that view today– destined for greatness. At his best he is virtually unplayable, as Germany painfully discovered in their Euro 2012 semi-final match against Italy.
On the flip side, however, is the fact that such game winning displays have been few and far between. A majority of his career has been characterized by frustratingly frequent, below-par performances that have left many fans frustrated over the years.
Despite this lack of consistency, fans have continued to expect a lot from him, which explains why they have been left disappointed, perhaps even more than they should have time and again.
This can be explained in part by the concept of primacy bias effect— where people tend to base their assessments of an individual based on information given to them early on. An instance in this case would be the media hype of Balotelli during his teenage years at Inter Milan. First impression does matter after all!
Now, I am by no means saying that Balotelli should be written off as a flop and shipped elsewhere. It is my opinion that all final judgments be withheld until he is given a chance to partner Daniel Sturridge up front.
Rather, I believe, based on recent reactions surrounding his exclusion from the team, that the soccer community is gradually adjusting their expectations of the striker. That is, some may finally be willing to consider the possibility that Mario Balotelli was just not that great to begin with– and expecting him to produce game winning performances like the Agueros and Costas amounts to unrealistic and even unfair presumptions.
https://www.youtube.com/watch?v=sVrr2-xbZWs