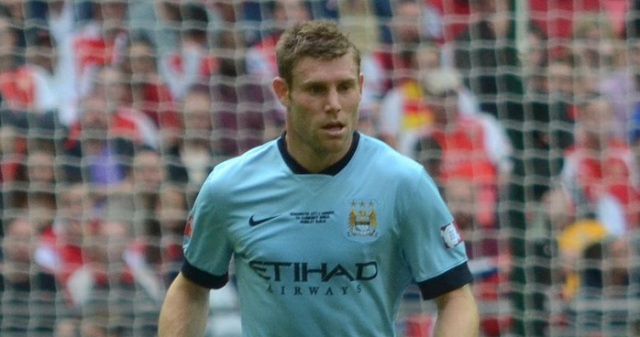 According to the Daily Mail, Arsenal is contemplating a move that would weaken one of their biggest rivals in the Premier League, Manchester City by signing James Milner.
The Gunners have been watching the ongoing contract negotiations between Man City and England midfielder Milner for months and appear to be energized by the fact that Milner has shown a willingness to wait and see what the best situation is for his career rather than sign any deal sent his way.
Milner continues his hard ball negotiating tactics and Manchester City would be devastated if Arsenal were to pry the player away, especially after Arsenal just beat City at the Etihad Stadium just days ago.
Arsenal manager Arsene Wenger has changed the Gunners style of play from all-out attack to a more balanced dirty work style that saw them dominate Man City on their way to a crucial 3-point game on the road.
Milner could fit in nicely with this new style and it could provide all involved with extra energy headed forward.
Man City manager Manuel Pellegrini recently stated that a new contract is expected within days however a deal has not been agreed yet and that must worrisome with Arsenal and other European giants circling.
https://www.youtube.com/watch?v=-InCUbXJDWU