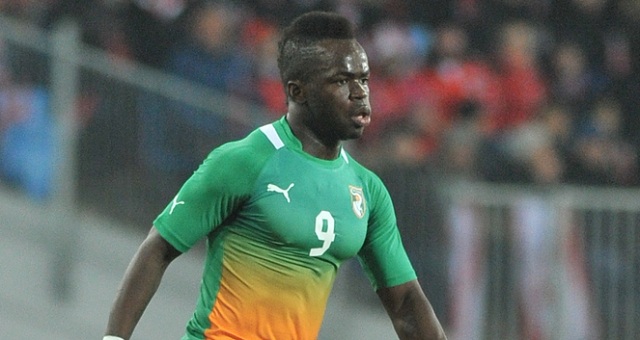 Fresh from his signing of Krystian Beilik, Arsene Wenger has already set his sights on Cheick Tiote, according to Daily Star. The Newcastle and Ivory Coast international will bring a much-needed boost to the defensive midfield area of the team.
For much of the season, the Arsenal boss has been criticized for failing to reinforce the holding midfield position during the summer. Critics have argued that of all the top teams in the division, Arsenal possesses the weakest players in that position. Mikel Arteta, it has been stressed, is not a proper defensive midfielder.
As a result, Wenger's insistence on playing him in that position consistently has made him the subject of fans' frustration over the past couple of seasons. Flamini on the other hand is criticized for different reasons. Although more of a defensive midfielder than Arteta, he is seen as being too old to command the position in the manner a younger, more athletic player would.
The recent recall of Francis Coquelin from his loan spell at Charlton has led to an improvement in the team's fortunes in that area of the pitch. Since his return, Arsenal has fared much better in that position, with the highlight coming in their recent 2-0 defeat of Manchester City.
However, as shown in his desire to bring in Tiote, Arsene Wenger is finally realizing the dangers of jumping to conclusions too hastily. The Wenger of old would have been very quick to declare Coquelin the solution to the team's defensive midfield problems and passed up the opportunity of signing Tiote.
Coquelin is still very young and, at 23, might well prove the long-term answer to the team's holding midfield woes. Despite this possibility, it would be foolish for the Gunners' boss to let the opportunity of bringing in an accomplished Premier League player of Tiote's calibre slip.
According to reports, Tiote would cost about £9 million in transfer fees and about £80,000 in weekly wages. This reasonably low transfer figure, coupled with Arsenal's need for a solid holding midfielder and the Champions League football it offers Tiote, makes the chances of this deal happening extremely high.
https://www.youtube.com/watch?v=EfO4imcHCBc