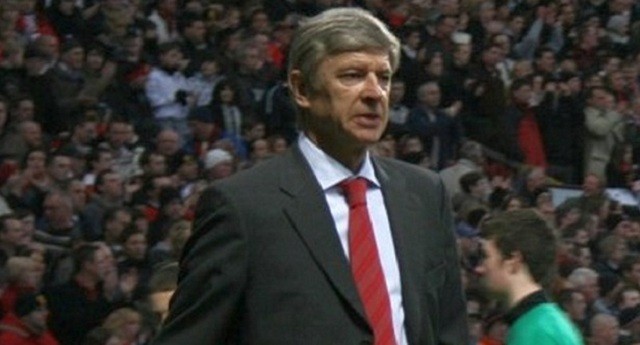 Arsenal Wenger stated at his press conference before Arsenal's FA Cup match up against Brighton, that Arsenal stands a 50/50 chance of signing Brazilian center back, Gabriel Paulista, from Villareal.
Wenger claimed that an agreement on the fee is in the works, its believed that the clubs have almost come to an agreement at £15 million, and that the finer details have to be worked out.
The deal is rated at 50/50 because Paulista faces difficulty getting a work permit as he has yet to play internationally for Brazil's senior team, and therefore would not meet the 75% international playing quota needed to get a work permit.
Arsenal however, is hoping that the exceptional talent rule can be used to get Paulista a work permit. They tried this in the past with Joel Campbell and failed, however Chelsea were recently successful in getting a work permit for Willian. The Willian transfer is very similar to the potential Paulista transfer.
Wenger vented his frustration over the work permit rules saying that they neither improve English players, nor improve the league. He cited Angel Di Maria as an example. Wenger had agreed to bring Di Maria to Arsenal when he was 17 but was unable to get a work permit for the Argentine.
Instead Di Maria went to Benifica in Portugal and then later to Real Madrid in Spain, both countries have more relaxed rules on non-EU players getting work permits. Instead of Di Maria playing in England for a cheap fee, Manchester United paid £60 million because Di Maria couldn't get a work permit at a younger age.
Wenger's point is that why should clubs now pay exuberant fees for exceptional talents and give the money to clubs, like Real Madrid, who do not need the money. Wenger claims that it would make more sense for the FA and the British government, to allow non-EU players to get work permits easier because it would improve the league.
Clubs would be developing more world class talent, and it would spur on young British players to improve and work harder as their competition is more talented, the better the competition and teammates, the better talented players develop. Wenger argues that British talent won't improve if they are not playing against and with the best.
Come this summer the rules of work permits for non-EU players will change. Players who command a fee of £10 million and above will be granted work permits even if they have not met the quota. Otherwise clubs have to prove that the player is an exceptional talent if they have not met the quota. This new rule doesn't really solve the problem that Wenger points out though.
Arsenal cannot afford to wait till this summer, as a new center back is a necessity. Expect Arsenal to complete a deal with Villareal and then fight to get Paulista a work permit. The deal between Villareal and Arsenal is 50/50, its clear that Paulista wants to join Arsenal, and that Villareal want to sell. What is 50/50 is getting a work permit for Paulista.